JON RUSSELL was delighted to score his first Barnsley goal and is hopeful of keeping his place in the team.
The 22-year-old midfielder headed in the sixth goal in the 7-0 thrashing of Port Vale on Saturday – the first time he has scored for Barnsley.
He told the Chronicle: "It was exciting.
"I was really pleased, happy and proud. I was happy with the way it came from a header as well.
"I am trying to add to my game with that set piece threat. Hopefully I can do that more this season.
"We had momentum at that point and the goals kept coming and coming.
"We have set the standard really high. We won't always get to it but, as long as our work ethic and what we're trying to do stays the same, we will be alright."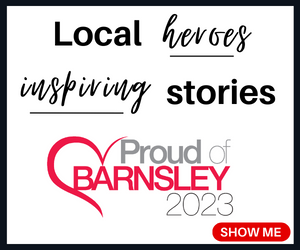 Russell joined the Reds from Huddersfield Town in January and made three starts and 11 substitute appearances as they fell just short of promotion in the play-off final.
He found it difficult to dislodge the starting midfielders last season but, with Luca Connell ill and Adam Phillips suspended, he has started both matches so far this campaign.
"It's just getting the rhythm of playing, getting the trust from the manager and hopefully making a statement in the team.
"I want to be the player who helps Barnsley get to where they want to be.
"I have to take my chance, no matter the circumstances."
On head coach Neill Collins, Russell said: "He's a really good manager and good with the players. He is always saying 'hi' and helping us improve as players. I am really positive about him.
"There's a lot of rotation in his formation and how he wants to play. He wants two midfielders to sit, one can go up and one can stay. It opens up more space."
Russell is aiming high this season.
"Everyone has the focus of getting automatic promotion after last year. Everyone knows we're capable of doing it. We have the confidence we can do it which helps us massively."
Barnsley visit Bristol Rovers tomorrow.
Russell said: "They are always up for a fight. It will be difficult. We've analysed them and know what we need to do.
"They didn't get the results they wanted last year but it's always difficult to beat them, especially at their place."