Analysis of Barnsley's 1-1 draw at Bristol Rovers on Saturday. Nicky Cadden scored early but the hosts carved out numerous chances and levelled late on.
GOOD REDS START BUT ROVERS BETTER SIDE
AFTER 20 minutes of their first away game of the season, Barnsley were making League One look easy again.
Keen to build on last week's 7-0 success, they had scored in the seventh minute through Nicky Cadden's fine strike and were dominating their rattled hosts while playing some fine good football to the delight of their 500 fans.
At the ground where they celebrated promotion in 2019, and with the play-off final still hurting, it would only be human nature for some supporters to be at least momentarily thinking of the Championship at that point - even less than two hours into the season.
But suddenly the Gas created a missed a big chance, then another minutes later and then, in an extremely one-sided second half, they carved out a series major opportunities.
The demolition of the former away stand meant the view of Gloucestershire County Cricket Club was unobstructed and Barnsley resembled a batter digging in to the close of play having been dropped, caught off a no ball and survived several appeals.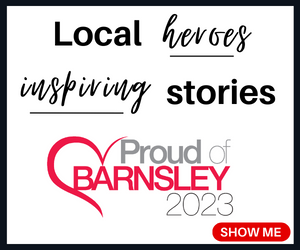 Wide men Luke Thomas - man of the match against his former club who wanted to keep him this summer - and Aaron Collins caused chaos.
John Marquis could quite easily have had a hat-trick while lively substitute Scott Sinclair missed three serious opportunities after levelling in the 81st minute.
They did not have a shot on target until midway through the second half but only due to their poor finishing.
Rovers started with a 20-year-old goalkeeper, three 21-year-olds and a 22-year-old in their back four but, between 20 and 90 minutes, they were barely troubled.
Reds head coach Neill Collins said pre-match that this would be 'one of toughest games of the season' and he may be right.
Rovers had won four of their last 23 games from January, losing 14, while they had won just one of their last 11 home matches since New Year's Day, losing seven. But they were seconds away from an impressive opening day win at promotion-tipped Portsmouth a week earlier and should certainly have won this game.
SOLID POINTS TALLY SO FAR
Given how Barnsley played, this may prove to be a valuable point in their promotion quest.
But they will have to play much, much better than this consistently to compete for the top six.
Having more players available, starting with Adam Phillips and possibly Mael de Gevigney for their midweek match, will help.
It is difficult to judge Barnsley's first week of the season as they have swung from sensational to sub-standard.
But a tally of four points from two games is a solid start.
Given the disruption of the summer and all the absentees, they will need more time to gel and adapt to Collins' strategies.
Tuesday's visitors Peterborough may be licking their lips watching clips from the Rovers game but cringing watching the second half against Port Vale.
The Reds have shown they can perform very well and must channel that more consistently.
HOSTS WIN TACTICAL BATTLE
There was a lack of bite to Barnsley's performance and too many players had poor games.
Collins likes to play a number ten behind the two strikers with a pair of more defensive midfielders.
That can work well when the team is on song and having plenty of the ball but, when you are struggling as Barnsley were for most of this match, it can mean you have three attacking players isolated from their defensive team-mates who can get overrun.
Last season Barnsley played a flatter midfield three which, working in unison with the defenders, meant they had two solid banks of Reds protecting their goal and hunting for the ball in a more compact system.
In Bristol, huge gaps began to develop in the Reds midfield and, then, their defence which the impressive hosts exploited to create a stream of chances.
That was compounded by individual errors such as missing clearances and poor marking as well as an inability to keep the ball.
It was clear in the second half that Barnsley's approach wasn't working but, other than change his strikers, Collins had no senior options on the bench due to the well-documented absences.
Jack Shepherd, Theo Chapman and Charlie Winfield had come on when Port Vale were broken and started in the cup in midweek, but this was probably not the right time to try them again.
Gas manager Joey Barton was serving the final game of a three-match ban for a red card against Sheffield Wednesday, as was Barnsley midfielder Phillips.
The absence of Phillips had a bigger impact as, while the hosts looked an organised and talented unit without their boss' guidance, Barnsley could have done with another midfield option.
CADDEN NETS SEVENTH GOAL OF YEAR
When Cadden powered in an excellent strike from the left of the box in the seventh minute, it was his seventh goal in his last 21 games.
That is a prolific record for a wing-back and, when you add in his assists plus his leadership role within the team, the Scot is an underrated asset.
The Reds must be thinking about offering him an improved contract now with his current deal due to expire next summer.
It was not a perfect afternoon for Cadden as he was given a tough time by his former Oakwell club-mate Thomas.
Wing-backs Barry Cotter and Cadden went from causing early problems on the attack - Cotter started the move Cadden scored from - to being penned back in defence.
They were not the only ones who faded.
In the first half, Herbie Kane and Jon Russell battled impressively in the middle of the pitch but, after the break, they were bypassed by a Rovers side who played the ball quickly over or around them.
Callum Styles looked classy in the number ten role in the first half but dropped off badly after the break as did strikers Devante Cole and Max Watters, whose replacements Andy Dallas and Oli Shaw offered little more. Watters looks low on match sharpness, although he did get an assist. Some of his hold-up play was good, but sometimes his touches were erratic.
LOPATA SHINES IN RETURN
Kacper Lopata - who grew up in that area of Bristol after being born in Poland - produced an astonishing last-ditch tackle to dispossess Aaron Collins in the 29th minute when he looked sure to score or square for Thomas to tap into the empty net.
But the defender said he was frustrated that he could not cut out the initial pass - one of the nuggets which came out of an entertaining post-match interview.
Lopata said the first English football match he watched was at the Memorial Ground, he was laughed at by his brothers for saying he would play there 'because I was a chubby little kid' and that he later failed a trial there aged 13.
Lopata is a big character and also a talented defender who has made a decent start to his Reds career after moving up two divisions from non-league Woking.
He was not necessarily expected to play this much but may now be hard to drop even if others return soon.
Liam Kitching also saved his team with a header off the line in injury-time.
Jordan Williams had a poor game, missing a simple clearance when Marquis hit the bar while he was dominated in the air by the tall striker who seemed to target him.
Williams sprinted out of defence impressively with the ball at times early on including the goal. That perfectly illustrates the pros and cons of having a smaller but more footballing player in the back three.