ASHLEY Clayton took seven wickets as Division Three leaders Monk Bretton chased 155 for a six-wicket win over Caribbean Sports.
They are 14 points clear at the top and 36 clear in the top two. Luke Bullingham carried his bat with 52 not out and Harrison Hayes hit 70 off 52 balls with seven fours and four sixes.
Fourth-placed Worsbrough Bridge won by 51 runs at Stocksbridge. Alex Littlewood hit 67 in Bridge's 188 then Mark Wilkinson took four wickets.
Second-bottom Kexborough were bowled out for 102 chasing 189 against Millhouses Works. Neil Hinchliffe took four wickets.
Rockingham won their top of the table clash at Ackworth in Division One. Ben Dalton made 82 in Rock's 259 then Peter Lomas took five wickets to bowl the hosts out for 194. They are 42 points behind the runaway leaders but four clear in the second promotion place.
Bottom club Green Moor won by a wicket at home to Sheffield United, chasing 149. Joe White took three wickets then he and James Lear added 26 for the last wicket mainly thanks to extras.
Penistone skittled Parkhead for 129 in a seven-wicket Division Two win. Chris Walmsley took four wickets to move his side up to ninth out of 12.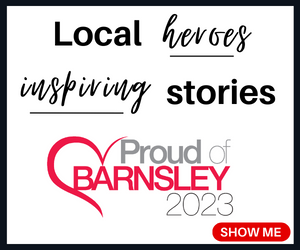 Third-placed Wombwell Main chased 153 for a four-wicket win at Whiston in Division Four. Majid Aziz took four wickets and Richard Wilkinson three.
Fourth-placed Higham won by 53 runs at Thorncliffe and Wentworth. Joe Green took five wickets and Gareth Kilburn four as the hosts were bowled out for 142.
Fifth-placed Silkstone United lost by eight wickets to Rockingham 2nd XI. Jakob Taylor hit 54 not out in Silkstone's 161. Joe Evans made 75 not out for Rock.
Darfield 2nd XI defended 131 by bowling Rotherham Town 2nd XI out for 116 in Division Five.
Higham 2nd XI chased 177 for a five-wicket win over Norton Oakes 2nd XI in Division Six. James Lawson (52) and Anthony White (51) shared a stand of 120.
Houghton Main 2nd XI made 175 then bowled Sprotbrough 3rd XI out for 89 in Division Seven.
Rockingham 3rd XI dismissed Thorncliffe and Wentworth 2nd XI for 78 in an eight-wicket Division Eight win.
Monk Bretton 2nd XI defended 88 by bowling Upper Haugh 2nd XI out for 69. Chris Wainwright took five for 29.
Worsbrough Bridge 2nd XI chased 168 for a five-wicket win over Doncaster Town 2nd XI. Ethan Sefton took five wickets.
Third-placed Kexborough 2nd XI won by 33 runs at leaders Elsecar 3rd XI in Division Nine. Thomas Woods took five wickets. Richard Stump 52 off 51 balls with six fours and two sixes.