Analysis of Barnsley's 3-1 home defeat to Peterborough United on Tuesday evening. Barry Cotter opened the scoring early in the second half but Posh netted in the 74th, 76th and 85th minutes.
REDS REACTION TO TAKING LEAD COSTS THEM
Barnsley have lost four points from winning positions this week, having given up only six in the whole of last season.
They did not lose after taking the lead under Michael Duff, with the last time that happened being under caretaker Martin Devaney in April last year when they were relegated and beaten 3-1 to Preston North End.
The time before that was in the 2-1 defeat at Bristol City the previous October, which was Markus Schopp's last game before his sacking.
This second half performance was slightly reminiscent of the numerous times under Poya Asbaghi when the Reds would take the lead, sit back and try to defend it then invite pressure with an equaliser inevitable.
After an entertaining first half in which both sides showed quality on the attack and created good chances, the Reds began on top after the break and took the lead.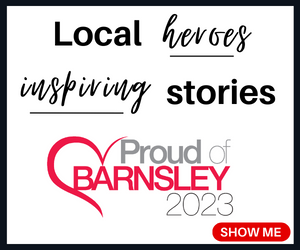 Barnsley had looked more compact, organised and comfortable than on Saturday in Bristol – pressing much better and looking superior on the ball.
But, after 55 minutes, they went far too defensive, surrendered control of the ball and, against a good side, began to concede regular chances which – coupled with sloppy defending – led to a stream of chances and, eventually, three goals.
Collins admitted pre-match that neither he or Posh boss Darren Ferguson enjoyed their time together at Preston in 2010, when the Reds boss was taken out of the side by the now Peterborough manager and loaned to Leeds. Ferguson has managed in more than 600 EFL games, whereas this was Collins' third.
The Posh boss' experience told with his former defender – although hamstrung by absent players – unable to stop his side losing control of the game either by instructions from the sidelines or effective substitutions.
UPS AND DOWNS INEVITABLE
With a packed fixture list, a new manager and many new players following a disjointed pre-season, several key men absent, plus plenty of speculation over further exits, ups and downs were expected early on this season.
It was maybe not expected that they would be as extreme as a 7-0 win followed by a 3-1 defeat.
Some teething problems also occurred last season under Michael Duff, although he had had far more disruption to overcome than Collins has.
Questions can rightly be asked of those above Collins about how a team who came so close to promotion can have had such a disjointed preparation for the next season rather than building on that success straight away. But they would probably point to some unexpected departures and bad luck with injuries and illness, while reminding us that Barnsley only have a mid-table budget.
There have been worrying elements of both performances this week – individual mistakes, a loss of control after a good start, an inability to change the course of a game once it gets away from them. But part of that is down to the absentees and the fact that Collins has only been working with this group for just over a month.
Peterborough missed out in the play-offs last year and are tipped to compete for promotion again – although their star players are also being linked with moves away.
Posh, who had a similar average age to the Reds, had beaten Reading and Charlton 1-0 in their opening two game and recorded a third successive win at Oakwell, all by a margin of two goals.
Although they rode their luck at times, Posh overall just looked further ahead in their development as a team and better-equipped right now to put together a consistent 90-minute performance.
ERRORS FOR GOALS
The away goals were littered with individual errors.
Nicky Cadden pressed far too far up the pitch for the equaliser, while the run of Hector Kyprianou was not tracked by Jon Russell, who looked exhausted in his fourth start in ten days, as many as he had made in the previous ten months. In hindsight, Collins should have removed Russell earlier for Adam Phillips, who was readied after the equaliser but watched another goal go in before he was brought on for Russell.
The second may well have been offside but came from a mistake by goalkeeper Liam Roberts who, having looked a certainty for man of the match following a string of excellent saves, saw a poor pass intercepted.
Barnsley actually recovered well from conceding twice in two minutes and launched some good attacks, with Cadden being denied a leveller by a good save.
But Posh killed the game off in the 85th minute when Liam Kitching took a poor touch in the box and Kwame Poku punished him. Barnsley's captain immediately put his hand up in the air to acknowledge his error. He had almost caused a goal earlier when he left a Joel Randall cross and Poku hit the post.
It is unusual for Kitching to make mistakes at this level but Collins denied it was due to speculation over a move, while he was not the only one to defend poorly.
COTTER STAR MAN
Barnsley's last game with Peterborough, on the final day of the last league season, was a big milestone for Barry Cotter as he made his first Reds start.
This match was another significant step for the Irish right wing-back as his cross-come-shot was fumbled in by the goalkeeper to open the scoring early in the second half.
It was his first goal in English professional football having netted three times last year in the League of Ireland.
As well as scoring, Cotter should have had an assist after he brilliantly beat Harrison Burrows to surge into the box in the first half then saw his low cross fall to Cadden who was denied by a good save. There were other occasions when he was in yards of space on the right but did not receive a pass.
Cotter is clearly a real threat on the attack with his pace, skill and direct running, while he generally defended well in this game against a dangerous side – as it was others who made the key mistakes.
With Corey O'Keeffe potentially back on Saturday and Jordan Williams a candidate for right wing-back once centre-backs have returned, Cotter needed to stake a claim in the team. He did so and was Barnsley's best player on the day, following on from his two assists off the bench against Port Vale.
OTHER MIXED PERFORMANCES
Barnsley's starting strikers Devante Cole and Max Watters did not cause major problems for the home defence in the usual way, with Watters snatching at an early chance, but they worked hard in their pressing and stopped Posh playing out from the back.
Once they were taken off for Oli Shaw and Andy Dallas, the visitors were under a lot less pressure in their build-up, with the first and third goals starting from passing out from the back.
Watters has looked slightly off the pace so far this season but may just need a few more starts or that first goal of the campaign to spark him into life, while he has assisted both of Barnsley's goals this week.
Midfielder Herbie Kane played a key role in the Reds goal and completed 91 per cent of his passes but Callum Styles again struggled to make a difference in the number ten role behind the strikers.
In defence, it was another difficult game on the right of the back three for Williams who, like with John Marquis on Saturday, seemed to be targeted by a big striker in Jonson Clarke-Harris who was far superior to him aerially. There are times in League One when you need three centre-backs who are well over six foot and whose bread and butter is to compete physically and go up for headers. Williams might actually suit playing against Oxford on Saturday, who are more of a footballing side with some pace in attack which he will be important to counter-act.
Williams passed straight to Kyprianou in the first half who put Joel Randall through on goal but Roberts made a fine save. That was partly due to a poor pass to Williams by Kacper Lopata who, although he dealt with Clarke-Harris well in general, had probably his toughest game in an encouraging start to his Reds career overall.
PLAYERS SLOWLY COMING BACK
Barnsley are slowly getting players back from the treatment room and sidelines, which is where they believe most of their reinforcements and added quality will come from – instead of relying solely on more signings.
Phillips' last action in a Barnsley kit was the disputed play-off final red card almost three months ago, and his next was coming on immediately after two Posh goals went in. He had little impact but it was good to see one of last season's stars back on the pitch.
He could have played from the start but Russell is the only natural holding midfielder while Collins clearly did not want to drop Kane or Styles.
Phillips was followed off the bench by new signing Mael de Givegney whose international clearance had come through so he could make his debut on 87 minutes.
The arrival of the Frenchman, and the impending return of Conor McCarthy who played for the under 21s earlier in the day, will give Barnsley far more strength in depth at centre-back and the option to move Williams back to the right.
With O'Keeffe also very close to a return from injury, Barnsley's squad is starting to look a lot deeper.
Luca Connell is the key man to get back and there has been positive news on that front, with the Reds believing they have found the cause of his illness. He will now take time to get up to full speed with very little pre-season but his return will be a huge boost.
Russell, before he tired, had a decent game against Peterborough – and he is far taller than Connell so adds a set piece threat which nearly led to another goal.
But no one else in the squad, and few in the division, can control games like Connell, with such a good passing range and the engine to carrying him up and down the pitch while adding real energy to the side.
The club must make sure they put his health first and bring him back at the right time.