Just so you know, I'm writing this before the Barnsley League One game against Peterborough but after the League One games against Port Vale and Bristol Rovers. This column is suspended in time like a Tardis with a home kit on. My six-year-old grandson Noah is football crazy, training and playing with the Pinfold Pumas and taking every opportunity he can to dazzle me with his stepovers in the garden as he makes his way towards an easy fifteen-nil victory over The Old Gentleman Footballer, as I've taken to calling myself. As I said to him, my step overs aren't step overs, they're more like sleepovers. He didn't laugh and I don't blame him.
So because of all this football excitement I thought it was only right to get him a season ticket at Oakwell next to mine so that we can have fun watching the matches as the year turns and we slowly climb the table towards our inevitable promotion. And he might pick up a few tips. And he might be able to give them a few pointers. And at £12.00 it's a real bargain, even if he doesn't get to all the matches because he's too busy playing for the Pumas.
So cast your mind back to the first day of the season on the 5th of August against Port Vale. Usually the first game of the season takes place in blazing sunshine, with lots of drinks breaks for the players and lots of fans saying to each other, with a kind of ghoulish relish, 'Yes, but wait until those Tuesday nights in February', as though we actually prefer them. August the 5th 2023 had arrived garlanded with weather warnings of string wind and heavy rain and strong rain and heavy wind but not long before the match the weather seemed more-or-less summery and so Noah and I presented our season tickets at the turnstiles with a sense of growing excitement because, let's face it, it was the start of the season and anything, absolutely anything could happen.
People who were at the game will agree with me that for a while during the first half we weren't that great and Port Vale, although not great themselves, seemed to be playing better than we were. Even when we scored for the first time and Noah did the celebration he'd been rehearsing at home it seemed like they might score.
But they didn't. And we did. And again. And again. We were three nil up and Noah's celebration was getting slicker and slicker through constant use.
And yes, you know the rest of the story of that amazing game that was so amazing none of us could really believe it. We thought we might be watching a film projected onto a giant screen or we thought we might all be taking part in some kind of collective hallucination. Even when the referee announced a week's extra time (I'm exaggerating, but only a little bit) we knew that they weren't going to score eight. Or even one. Or even half of one. Seven times Noah did his celebration and I must admit that joined in for the last couple of gyrations. I took selfie after selfie of us to send to the family until we were almost running out of triumphant fingers to hold up.
What a start to his season-ticket holding career Noah had. As we poured out of the ground I said to him 'It won't be like this every week, Noah' but then I changed my mind and said 'Mind you. It might. It just might. We might score seven every week and they might score nil.' He wasn't really listening because he was looking forward to playing football with his mates when he got home and then playing in the garden with me when they came for Sunday dinner the next day.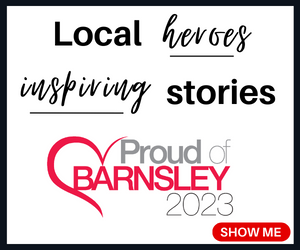 Maybe I should have been realistic but in the end football isn't about realism, it's about dreams. Ok, so we didn't beat Bristol Rovers seven nil but (as I'm writing this) maybe we beat Peterborough seven nil. Or eight nil. Anyway, Noah and I are ready for tomorrow. We've got our synchronised celebration ready for each of the many goals that are going to crash into the Oxford net.
Welcome to the world of the Season Ticket holder, Noah; what's that in my hand? A bag of crisps? No: a bag of hope, full to the very top.