KACPER Lopata 'loves' that he will soon have team-mates pushing for his place in the Barnsley defence.
The centre-back, 21, has played all four games for the Reds so far this season after moving from National League club Woking.
Lopata told the Chronicle: "My aim when I came here was to start one league game.
"Then it was two.
"I will just keep going like that.
"There's no point putting pressure on myself saying I want to play 40 games this season and get in the team of the year.
"That's not how football works. Rome wasn't built in a day.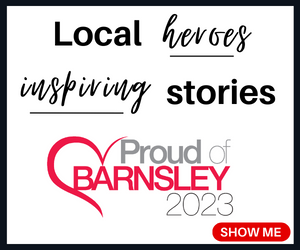 "Taking everything step by step is the best way to go about things."
Mael de Givegney is available after his visa came through, with Conor McCarthy and Robbie Cundy on their way back from injury.
Lopata said: "I love that. What's the point of playing football if you are guaranteed a place?
"I have played football for 15 years and it's a beautiful thing to compete. That's why I play football.
"It's easy to get in the team through injuries but I want to keep that starting place and make a statement that that shirt is mine."
Lopata made a fine last-ditch tackle to deny Aaron Collins in Barnsley's 1-1 draw at Bristol Rovers on Saturday.
"They should have never got in that position. I should have cut the ball out early. Good defenders don't even need to make tackles.
"They are always in the right position.
"Making a tackle that looks good on camera doesn't really bother me and it's not something I look at and think 'yeah I did brilliantly.'
"If that happens next week and they put it in the back of the net it's a different story.
"I am working on my footwork. I am my own biggest critic.
"The gaffer, as an ex centre-back, is always on to me about my footwork.
"I got away with it because I am quicker than I look."
What has the step up been like from the fifth to third tier?
"The standard is much, much better – quality, tempo, decision-making.
"But the quality of our players is frightening.
"I think Kitch (Liam Kitching) is the best defender in this league currently. Jordan (Williams) is 23 but has more than 100 games. They are both experienced. I am learning on and off the pitch, soaking everything up like a sponge and trying to improve every day."