LIAM Roberts is now the oldest player at Barnsley and sees that as an important role in the young dressing room.
The goalkeeper, 28, joined on loan from Middlesbrough for the season last month.
Striker James Norwood left for Oldham Athletic, leaving Roberts as the senior figure in the squad.
He told the Chronicle: "I am the oldest so that comes with roles and responsibilities – setting standards around the place, helping with my experience not just in football but in life. We have a young group so I will do anything I can.
"It's the philosophy of the club to have young players and that's where I am. It's not a problem for me.
"When I came in, I was within myself a bit because you are creating relationships. But you spend more time with the boys than your own family. Being a character around the place is important and, if everyone feels comfortable, that cohesion within the team makes a massive difference."
Roberts and fellow 'keeper Ben Killip both signed in the summer, with the former playing all the league games so far.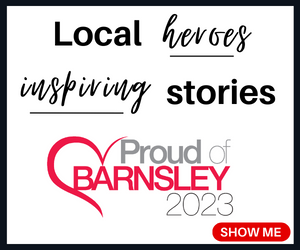 "I am absolutely honoured to represent the club. I wasn't brought in and told 'right you are definitely playing'.
"There is competition for every position. I am honoured I got the nod and want to do everything I can to keep the shirt."
He added: "It's the perfect combination for the club. Both of us have played around the same leagues for most of our careers. He's a great guy and hopefully he feels the same about me."
Roberts moved up two divisions to Middlesbrough last season and played just five games so is happy to be starting regularly again.
"We all want to play games. I made a big step up to Middlesbrough.
"I always had the mindset of trying to get better. Your talent shows when you get your chance."