NICKY Cadden feels it is 'my job' to score regular goals for Barnsley this season.
Despite playing at left wing-back, the 26-year-old Scot has been a frequent scorer for the Reds in 2023 – having not netted in his first 25 appearances after joining last year.
He struck his seventh goal in his last 21 appearances in Saturday's 1-1 draw at Bristol Rovers.
Cadden then came close to scoring in Tuesday's 3-1 home loss to Peterborough United, being denied by good saves in both halves.
He told the Chronicle: "I felt I did everything right and the 'keeper made a good save.
"I was gutted I didn't score.
"It's definitely a target of mine to score more goals this season.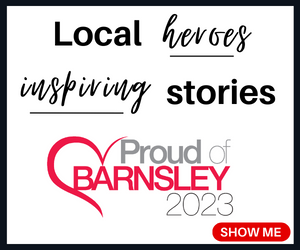 "It's my job to do that and help the team."
Cadden says Barnsley will move on quickly from their midweek loss.
"We won't dwell on it.
"We have another game in three days and hopefully we can make it right.
"We were never going to go unbeaten, we have to learn from the good performances and what we did well.
"We're going to have good results, draws and defeats – it's a rollercoaster with a lot of highs and lows.
"You probably learn more from the defeats and we will probably learn a lot from that one."
Barnsley's goals were mainly down to individual errors.
Cadden said: "The goals are easy to pinpoint what went wrong.
"We can tidy up wee bits.
"At least we know what the problem is. Hopefully we'll make it right on Saturday."
Cadden is looking forward to Saturday's game with Oxford United, who he scored his first goal for Barnsley against in February.
"It's good to have another home game so soon.
"Hopefully we just implement what we did for the first 60 minutes against Peterborough over the whole game this time.
"Oxford are a good side and play good football.
"We need to be on it from the first whistle to the last."
Cadden has made 47 appearances for the Oakwell club after moving from Forest Green Rovers.