LEGENDARY cricket umpire Dickie Bird spoke to Sir Michael Parkinson on Wednesday morning to say his teary goodbye.
Dickie was a life-long friend of the famous Barnsley chat show host, first meeting at school before opening the batting at Barnsley Cricket Club for a number of years.
He described Parky as his 'closest friend' and he said he'll always be in his thoughts.
A tearful Dickie told the Chronicle: "I only spoke to him on Wednesday morning to say good bye as we knew that he was close.
"There were a few tears - I shall miss him greatly.
"If I ever had any problems with anything then I'd always call Parky up.
"When I did my autobiography I had publishers from all over the world get in touch, but I rang up Parky and he told me where to go.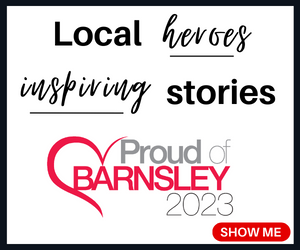 "I sold over a million copies so he was definitely right - he was definitely behind all of that.
"He came all the way over to Barnsley on my 90th birthday from Bray even though he wasn't well at that point.
"That's what you call a real friend.
"I first met him when we were at school - I was at Raleigh and he was at Barnsley Grammar School.
"We both played for Barnsley Cricket Club together and we opened the innings for a long time.
"We've known each other for a very long time.
"I've got a lump in my throat and a tear in my eye thinking about him.
"I've lost a fine friend, a special friend.
"There will never be another chat show host like Parkinson - he is a legend.
"My condolences go to Mary, his wife and his children.
"He will be in my thoughts for the rest of my life."