COMMUNITY spirit has shone through in order to help a popular fish and chip shop which has traded for almost four decades get back up and running - after a fire ripped through the family-run business.
Laki's Fish Bar, run by the Georgiades family, has traded from its Barnsley Road base in Cudworth for almost 38 years.
Georgina Georgiades-Ellison, 41, works in the shop alongside her brother Andreas and their mum, Christina, who came to the UK when Cyprus was invaded by Turkey in 1974.
However a fire - which took hold at the end of May - gutted the building but a fundraiser set up by locals has so far raised more than £3,000.
After a delay with the shop's insurance company, work has now started in order to refresh the charred venue - and the family hope to be back in business before October.
Georgina said: "I still wake up every morning thinking it was a bad dream, then I remember that it actually happened.
"We are doing our best to get things ripped out and get our doors back open to welcome our customers back - hopefully by the end of September or early October at the latest.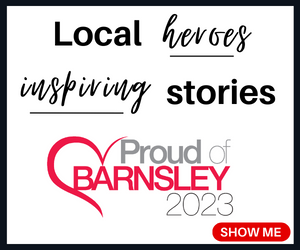 "This has not only taken our livelihood away temporarily, it has also taken my mum's home of nearly 38 years and of course all our family history and memories that we have worked and sacrificed so much for.
"We just want to thank everyone again for their kindness and offers of help - it's really appreciated more then words can ever express.
"It's actually taken a lot of strength to realise that our faith also means to extend our humility by letting our pride go and accepting people's help.
"Being on the receiving end has made me see and understand so much more about how much people actually appreciate things in their time of need.
"We thank the fire services and rescue for their hard work in controlling the situation, our neighbouring businesses for asking if we needed help and of course for one of them pulling my mum out of the building.
"It's bricks and mortar - we will bounce back, we always find away and I hope this time will be the same."