RESIDENTS living in some of the wealthiest parts of the country are paying LESS for their petrol than motorists in Barnsley, an investigation by the Chronicle has revealed.
The cheapest a motorist in Barnsley will pay for their fuel is 146.9p per litre of unleaded petrol - a much higher price than almost anywhere else in the country.
In Cheshire, where a large number of the top-earning Premier League footballers live - who are raking in on average £3m a year compared to the average Barnsley resident who brings home around £30,000 - are able to pay at least three pence less.
It's even cheaper for locals in potentially the most sought after area in London - Knightsbridge - who have to pay just 142.9p per litre.
But it's not just the high-end areas of the country who are getting the better end of the deal.
Locally in Sheffield, Doncaster and Rotherham motorists are still paying less - and in some cases they're able to fill their tank for almost 3p cheaper a litre.
But why is this?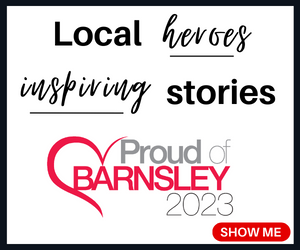 The Chronicle contacted Which? - the UK's number one consumer choice association - to explain the reason one of the most deprived areas in the country is being dealt the short end of the stick.
They offered some ways to save money when filling up your tank.
Ele Clarke, a Which? money expert, said: "While fuel prices have finally begun to fall, motorists are still likely to notice significant differences in price depending on where they fill up - with motorway service stations usually among the most costly options.
"Supermarket forecourts meanwhile will usually offer the most competitive prices, but always shop around to find the best rate.
"Websites such as petrolprices.com show the cheapest locations and some sat nav apps, such as Waze, display live prices for stations nearby and on your route.
"There are some simple steps you can take to be more fuel efficient, such as accelerating smoothly, and building speed gradually to avoid having to use the brakes excessively.
"Changing gears early to avoid revving the engine, and 'skipping' gears in a manual car can also help cut down fuel consumption.
"If you can, limit the amount of weight you're carrying in the boot, particularly before a journey.
"In hot weather, using air conditioning will be better than having open windows, as this can create a significant aerodynamic drag, reducing fuel efficiency."
Barnsley East MP Stephanie Peacock has written to the petrol providers in her area to ask why the fuel prices are so high - and if they'd be able to lower them to help some of the hardest-hit residents in the midst of the cost-of-living crisis.
But there's still no sign of the prices plummeting.
For far too long, supermarket petrol stations such as Asda, Tesco and Morrisons had been charging over the odds for their fuel.
However, following a review into the circumstances by the Competition and Market Authority, the government will now stop allowing supermarkets to unfairly charge residents.
Increased supermarket profit margins led to drivers paying an extra 6p per litre for fuel last year, the investigation found.
Asda has also been fined £60,000 for a failure to provide information when required, the CMA has said.
It also determined that competition has 'weakened' as Asda and Morrison's decided to increase the amount of money it makes on fuel and Sainsbury's and Tesco have priced by comparison to local competitors rather than responding to cost movements in the market.
Ms Peacock has praised the new measures, which include a new proposed fuel monitoring body, but said the government has waited far too long.
"People are struggling with the cost of living, especially the cost of fuel," she said.
"For too long the government have been slow to act and retailers have failed to pass on savings as the price of oil has fallen.
"This announcement that the government have accepted the Competition and Market Authority's recommendations to stop allowing fuel stations to unfairly charge more for fuel is welcome, but government action has been too slow."
The Chronicle has started a petition in a bid to lower the prices - a link can be found on our website and we'd urge anyone to get involved if they want to instigate change.
Andrew Harrod, the editor of the Chronicle, said: "We think it's unfair that drivers in Barnsley are being forced to pay more for their fuel than those in many other much more affluent parts of the country.
"To illustrate this, the cost of a litre of unleaded in Barnsley this week is around 146.9p.
"Compare this with the 142.9p paid by motorists in desirable London suburbs such as Knightsbridge or the 143.5p paid by Premier League footballers living in leafy Cheshire.
"Even motorists in neighbouring towns and cities are paying up to 4p a litre less than we are in Barnsley.
"Infuriatingly, no-one seems to be able to give a rational explanation for this.
"Times are hard enough without this unnecessary premium being forced on residents in an area that is already among the most deprived in the UK."
Click here to sign the petition.
Barnsley - 146.9p
Sheffield - 137.9p
Nottingham - 140.9p
Birmingham - 138.9p
Newcastle - 144.9p
Fulham - 144.9p
Hastings - 142.9p
Oxford - 145.9p
Winchester - 145.9p
Knightsbridge - 142.9p
Cheshire - 143.5p