Neill Collins says the 3-1 home defeat to Oxford United was Barnsley's most disappointing performance under him so far and that many of his players lacked 'spirit and desire'.
The Reds conceded early in both halves then, after Devante Cole pulled one back, lost a late goal for a second 3-1 home defeat of the week.
Collins told the Chronicle: "I think this was probably the most disappointing performance so far. I think the game was there for us to win despite us not being at our best.
"We started a little slowly, made strange decisions, lost the penalty but then looked like we could really hurt Oxford and got some fantastic opportunities.
"Then we came out in the second half and didn't show any quality. Anything we got was through energy and effort. If we showed any quality, we could have got something out of the game.
"We were victims of our own downfall in so many circumstances. Players just failing to execute basic things we know they can do. The reasons are wide and varied but ultimately we had too many good players playing well below themselves."
Collins took Mael de Givegney off 37 minutes into his full debut. He conceded a penalty for the opener then was booked and lucky not to get a second yellow.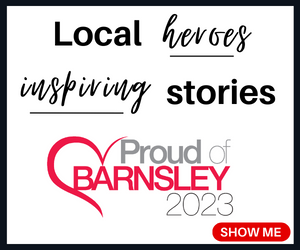 "I felt we could have certainly won the game at that point. Had Mael been sent off, it would have made it very difficult.
"The way he plays is competitive. It was for the team. I would have liked to have kept him on because I think it's important he goes through that experience, but I felt we could still win.
"He's not the first player who has given away a penalty, had a yellow then, for the sake of the team, has had to be substituted. It's just unfortunate it's his debut.
"We're asking a lot of these guys. We're four games into the season, he's been with us a couple of weeks and been training in small groups because we've had so many games. We wanted to get him in the team because it's an area we need to get some consistency.
"He'll learn from it. He looks like a really professional guy, I am sure he's not got to this point in his career by just wilting over a poor 30 minutes."
Jordan Williams added an own goal just after the break. Collins said:
"We got cut upon and lost a goal. We thought we could really take the ascendency in the second half. We got the goal for 2-1 and we were never able to sustain any attacks because we didn't play with quality."
Cole got his fourth goal of the season while both him and Aiden Marsh missed chances to level.
Collins said: "I thought Devante was excellent. I am sure the fans would appreciate that's what we expect from 11 players. But we didn't get the spirit and desire that Devante showed.
"Marsh almost hit it too well. It would have been great to go 2-2 and see what happens.
"We could have won it if we got that second goal but we gave up that third goal and took it away from ourselves."
Goalkeeper Liam Roberts added: "It's a tough one to take. It's disappointing. We started very slow, gave too many chances up. But the positive side is we had chances. We just need to shut up shop, we have conceded seven in three games which is not good enough. We know that, I know that personally. It's not good enough at all. But we need to take the positives and go from there."