Barnsley chairman Neerav Parekh, director Julie Anne Quay, chief executive Khaled El-Ahmad and head coach Neill Collins attended a fans' forum over the weekend. This is what they said on a variety of issues:
JAMES NORWOOD'S SALE TO OLDHAM ATHLETIC
Neerav Parekh: "James at 33 had one year left on his contract. He got a two-year deal at Oldham for more money than he was on at Barnsley and more money than most strikers are on in League One. We couldn't stand in his way with the last big contract in his career. We didn't do it for the transfer fee.
"It's a different conversation about how football is structured for a non-league to have that type of money."
Khaled El-Ahmad added: "We were happy for him to stay. There was no arguing. Whatever theories you have, they are wrong."
HERBIE KANE'S COMMENTS
(The midfielder said last week that the club needed to sign new players)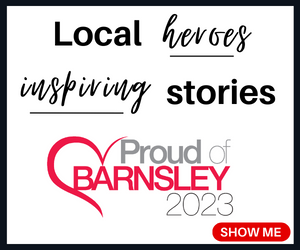 El-Ahmad: "We handle these matters internally… He looks happy in training and on the field he has done OK."
TRANSFERS
Khaled El-Ahmad: "We always look to improve the team, whether it's defence, midfield or strikers. We have ongoing discussions with the recruitment team, Neerav and the coaches. There are injuries to consider, a budget to consider.
"We are confident that, by the time the windows closes, we will have done our best to have the best possible team to achieve the goals we have."
AIMS FOR THIS SEASON
Neerav Parekh: "The objective is to get promoted. As an ownership group, we are not flying in from all over the world and spending lots of money just to stay in League One. We saw last season as a transition season but it was a very good season. This season we hope we will get promoted. But we will just try to win the next game, it's that simple."
'KHALED'S BIG NEWS'
(The chief executive promised fans 'big exciting news' at the end of last season).
El-Ahmad: "I don't regret saying that. It came from a positive place. It's something I believe is significant for this club. There is more than one party involved. I was hoping I would have told you by now. The dialogue is positive. It's not not heading in the right way. It's just not finished yet. I can't tell you when it will be. I hope when it is delivered, you think it is big news."
BARNSLEY'S PRE-SEASON
El-Ahmad: "It was a good pre-season from the cards we were dealt. Pre-season was set in April then changes happened. Michael Duff (the previous head coach) was sold and Neill (Collins) came in. You have other opinions coming in and we adjust for what we think will be best to win games. Games behind closed doors is not just our decision, there are other clubs involved."
HEAD COACH TURNOVER
Parekh: "It's not just the head coach, it's the players as well – stability is so important. All clubs, even Premier League clubs, will lose head coaches and players.
"Given our place in the football food chain, it's natural that we lose good people sometimes. But we need to limit the numbers we lose.
"Head coach is a special position because there's only one. We wanted Michael to stay, we want Neill to stay long-term. It's not always possible but all we can do is sell them our project and then they have a decision to make if there is an offer.
"We always want a high release clause, because we want to keep our best people. If there is a release clause and a club hits it, there is not much we can do about that.
"With players, we have signed some on long contracts who have done well and that's something we want to follow on with."
SIGNING NON-LEAGUE PLAYERS THIS SUMMER
Parekh: "The non-league players we have signed, we think are really good and we think we will see that this season. We signed Max Watters from the Championship, Liam Roberts from the Championship, Corey O'Keeffe who played in League One last season. We signed Mael (de Givegney) who has played in the French second division which is probably stronger than the third English division. It's not like we're only fishing in a non-league pond."
WHERE HAS THE MONEY BROUGHT IN THIS SUMMER GONE?
Parekh: "In terms of where the money has gone, it's incredibly expensive to run a football club. It's all in the public domain in our accounts.
"It all goes towards the club and the team – new players, better wages, improved contracts.
"All the money is going back into the club. There is no other place it could go. The money that has come in from transfers doesn't come in all at once, it comes in in instalments.
"I can guarantee we haven't taken a single penny out. In fact the board has made a call to be put additional £3.5m into the club this summer.
He added: "Undisclosed fees are not unique to Barnsley. Every club uses them."
BEING A 'SELLING CLUB'
Quay: "We do not perceive Barnsley as a selling club. That is not a mandate we are following or a business philosophy we're following at all. Maybe it was in the past."
THE EFL CHARGES AGAINST BARNSLEY
Parekh: "I can't comment much because it's an ongoing case. But we went to the EFL and said: 'there is a discrepancy which we want you to investigate.' We have made our submissions. It is up for the EFL to come back to us. It will take some time."
THE WOMEN'S TEAM
Quay: "We want to go all the way. One of the main reasons we started is because of the talent we have at our doorstep. We have incredible allies and supporters at the club and on the board. The staff have bent over backwards to incorporate the women - with sports science, kits, equipment, coaching.
"We have had to come in at tier five and, at that level, you cannot pay players.
"Our biggest challenge, I think, is to get to tier four. Our goal is to go as far as we can.
"The first game on September 3 at Oakwell will be an incredible event.
"We need the fans to be supportive. We need you not to banter about taking money from the men's team and giving it to the women.
"The girls in our team are incredibly inspiring and working so hard.
We won't start it and dump it."
She added: "We are currently working on Tina Tyke and Tina Tyke and Toby Tyke's whole family. You will see them all very soon."
THE LONGER TERM FUTURE
Parekh: "We're not going to walk away. Any football club is a bit of juggernaut. It takes a long time for contracts to play out. Last time we were relegated, we had a cash balance and didn't need to put in money, this time didn't so we needed to put in money. The club is probably never going to be self-sustaining in League One."
He added: "Please trust us. We're not the previous incumbents. I know trust takes time to rebuild. We're trying our best to build trust back.
"When I came in, it was an investment. Over the last five years it has become much more than that. I wouldn't be coming form India once a month if it was just an investment. I spend four, five or six hours a day on the club. It's a labour of love.
"If you want make money, football is not the industry to do that. It sounds superfluous to say I am a fan but I am."
THE PLAY-OFF FINAL LOSS
Quay: "It's one of the cruellest defeats ever. It's taken a bit to get over. But one of the things I took solace from was the fans saying we will be back and we can do it again."
JULIE ANNE QUAY'S REGULAR TWEETS
Quay: "I am rethinking that approach. Does it matter whether you guys like me or does it matter if we do a great job and get promoted? A lot of the stuff is pretty savage. There are one-way conversations that I can't really reply to… But I genuinely think this is the greatest club on earth."