BARNSLEY Woolley Miners won a league game for the first time in six weeks and now hope to finish their up-and-down season with three more victories.
The Shaw Laners won by 66 runs at home to Whitley Hall on Saturday.
They had not won a league match since the departure of Australian professional overseas star Jake Weatherald who left unexpectedly early after moving clubs back home.
Captain Beck Frostick said: "It was the first win in the league since Jake left. But we haven't played that many games due to weather. It was good to get a win on the board.
"We know what Jake brought to the club, he provides runs and plenty of confidence to other people. He was always going to be a big loss but we know we're good enough without him anyway.
"We proved that on Saturday. Once we get on a roll we can beat anyone on our day. Hopefully we can have a strong end of the season now."
Barnsley made 217 then dismissed their visitors for 151.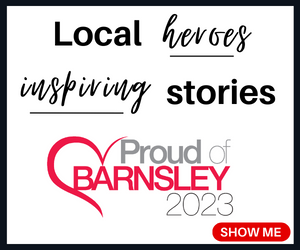 Frostick hit 52 off 57 balls with five fours and four sixes then Stevie Walters added 53.
Ali Jahangir and Oli Jackson took three wickets each.
"It was good to win for a change and to put everything together which we haven't done too well this season in the league. It was pleasing.
"We said, on a used pitch, 180 would be about par. 217 was definitely overpar but we needed to remember that we still had to bowl well. It was good to get the score we did then for the bowlers to back it up."
The Shaw Laners are eighth in the table but just six points off fourth with three games left, two over the Bank Holiday then a derby with Elsecar on the last day.
"We have to look to win three out of three. If we do that against really hard opposition, we can be proud of that and it might take us into the top four.
"If we do that, with a cup win, it's not a bad season. There will still be areas to improve massively. Getting another trophy in the club was a main aim."
Barnsley visit Sheffield Collegiate on Saturday then go to Doncaster Town on Bank Holiday Monday.
"Collegiate are top and flying. We know their quality. Doncaster, without their overseas Caleb Jewell, will be in a similar place to us without Jake. It should be a close entertaining game."
Elsecar went 20 points clear of the relegation zone following a two-run win over Doncaster Town.
Bilal Anjam made 58 in Elsecar's 179 then Taruwar Kohli took four wickets.
Doncaster were 60 for six but recovered and needed 12 off the last two overs.