MONK Bretton secured promotion from Division Three with victory at Millhouses Works.
The table-topping Monks chased 129 with three wickets and 4.5 overs left.
Ryan Howarth took four wickets.
Worsbrough Bridge stayed fourth with an eight-run win at home to Wath 2nd XI. Alex Littlewood scored 95 with 13 fours in Bridge's 169.
Jack Whitlam made 66 for Wath.
Liam Levitt took four for 20 and Mark Wilkinson claimed three wickets.
Kexborough dismissed Sprotbrough 2nd XI for 89 in an eight-wicket win.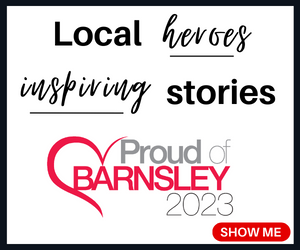 Neil Hinchliffe took four for seven off 3.5 overs, while Robert Mynett and Thomas Woods struck three times each.
Cawthorne 2nd XI chased 154 for a three-wicket win at Caribbean Sports.
Ahmed Kabir took four wickets then Spencer Wiles made 50 not out.
Rockingham dismissed Green Moor for 68 in a nine-wicket Division One win.
Richard Skipworth took five for 16 off 9.4 overs then Tinashe Muchawaya hit 50 not out off 23 balls with seven fours and two sixes. Rock are 14 points clear in the promotion places and bottom Green Moor 38 points adrift of safety.
Penistone were dismissed for 109 as they lost by nine wickets to Elsecar 2nd XI in Division Two.
Kieran Higgins made 51.
Wombwell Main dismissed Silkstone United 2nd XI for 141 in a four-wicket win. Majid Aziz took four wickets with three each for Tom Peck and Ben Reeves then Adam Wallace hit 51.
Christopher Barraclough and Lee White took three wickets for Silkstone.
Wombwell are in the third promotion place, six points ahead of fourth-placed Higham who bowled Barnby Dun out for 120 in a seven-wicket win.
Joseph Green took five wickets, with Barnby losing their last six for 11 runs.
Barnsley Woolley Miners 3rd XI stayed top with a 21-run win over Thorncliffe and Wentworth.
Barnsley were 33 for eight but Joshua Hartfield hit an unbeaten 58 to lead them to 140. Thorncliffe were bowled out for 119 with Benjamin Bentley taking four wickets.
Darfield 2nd XI chased 130 for a four-wicket win over Sheffield United 2nd XI in Division Five.
Penistone 2nd XI chased 126 in a five-wicket win over Rotherham Town 2nd XI.
Alex Schofield hit 96 not out as Green Moor 2nd XI chased 151 for a four-wicket win over Bradfield 2nd XI in Division Six.
Matthew Scrivener had taken four for nine.
Higham 2nd XI chased 119 for a two-wicket win at Whitley Hall 3rd XI. Steven Bamforth took four wickets.
Barnsley Woolley Miners 4th XI defended 113 by removing Houghton Main 2nd XI for 79 in Division Seven.
Barnsley's Steven Dixon made 53 off 57 balls with nine fours then took four wickets as Adrianna Darlow took five for two.Houghton's Safi Gul Mula took six for 18.
Wombwell Main 2nd XI chased 162 for a five-wicket win at Adwick-le-Street in Division Eight. Tom James hit 64 off 52 balls with five fours and four sixes.
Wombwell then won by 161 runs at Wath 3rd XI. Adam Wallace made 114 in Wombwell's 230.
Rockingham 3rd XI fell 32 runs short chasing 164 at Doncaster Town 4th XI.
Ryan Whitehouse took five for 17.
Wath 3rd XI bowled Monk Bretton 2nd XI out for 78 in an two-wicket win.
Chris Wainwright took six for 19.
Elsecar 3rd XI dismissed Fishlake 2nd XI for 74 in a nine-wicket win in Division Nine. Jack Pearson took five wickets.
Kexborough 2nd XI won by 60 runs against Scholes and Harley 2nd XI.
Ethan Shillito hit 76 with ten fours and three sixes in Kexborough's 167.