A 'SIGNIFICANT' amount of data - including body-worn video footage - has mysteriously vanished from South Yorkshire Police's systems.
The force have this week referred themselves to the Information Commissioner's Office after they noticed the unexplained reduction in data stored on its systems.
Urgent work, led by digital forensic experts, is underway to recover data of body worn video footage recorded by officers between July 2020 and May 2023.
Approximately 69 cases have been identified as potentially affected by the loss of data.
Assistant Chief Constable Rick Alton said: "I am deeply sorry this has occurred and after we became aware of the loss in data, we notified the Information Commissioner's Office and began work to attempt to recover it.
"We've had a team of people working around the clock to manually check each case currently within the criminal justice system.
"We've brought in digital forensics specialists to explore how this data loss occurred and to establish if the data can be recovered.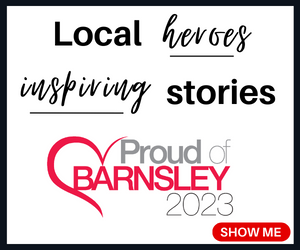 "We will provide an update concerning this when further work has been undertaken.
"Whilst we remain hopeful, there are no guarantees, so it's important the victims and the wider public are informed."
The data includes footage filmed by officers as they attend an incident or engage with the public and in some cases this can be used in evidence in both criminal and civil proceedings.