LIAM Roberts has been trying to make Oakwell 'as positive as possible' this week but admits the 'incredible high' of the opening day 7-0 win has been followed by 'very low lows.'
The goalkeeper has not kept a clean sheet since the first day, with one point taken and seven goals conceded in the following three league matches.
Roberts told the Chronicle: "There have been incredible highs and then very low lows. But we set the standard that high with the first game so we need to get back to what we did that game and go from there. There have been positives in every game but we need to put them all into one game, cut out the sloppy mistakes and get back to winning ways."
Roberts is trying to keep spirits high ahead of Saturday's trip to Wigan Athletic.
"We need to put the losses behind us. We have to be positive around the place and as a group.
"There is no point being within ourselves, we have to express ourselves even more.
"We will put the work in for a positive performance in our next game."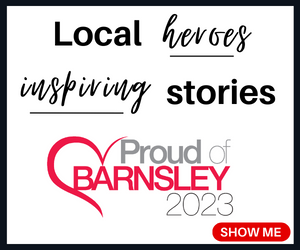 Roberts is pleased that there is no midweek game this week or next so the Reds can spend more time on the training pitch with Neill Collins and his staff.
"It is massive. Lads have just come in and lads have just come back form injury. My feeing this week is to make the place as positive as possible.
"There's no point resting on our laurels and being down about it. Take the positives, be lively about the place and go again on Saturday. If you're still thinking about the past, you are not going to get any better in the future."
Roberts has backed new defender Mael de Givegney to recover well from a tough debut on Saturday which saw him taken off after 37 minutes in which he had conceded a penalty and been booked.
"It's only one game. He's an incredible character around the place. We'll all support him, but it was tactical that he came off because we couldn't get a foothold in the game.
"I am sure he will bounce back. He will get a chance and go again."
What does Roberts make of his own performances after being loaned from Middlesbrough for the season and starting the first four league games of the season?
"I feel I have done OK. The scorelines have flattered both teams in the last two games. I have looked at things I need to work on. As a group we're still developing."