A BARNSLEY firefighter will walk more than 70 miles to raise funds for a local hospital which supported his daughter after she had a brain haemorrhage last year.
Andy Braddock, 41, from Mapplewell, received the devastating news in November that his seven-year-old daughter Lydia had fallen ill.
He told the Chronicle that Lydia underwent emergency life-saving surgery at Sheffield Children's Hospital.
Thankfully, the youngster is now fine but Andy said she's in 'good hands'.
"My wife Kate, my little girl Lydia and my little boy Isaac are my fantastic family," he said.
"They are my world.
"Last November, we went through every family's worst nightmare.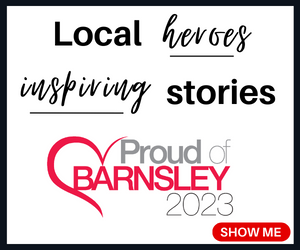 "Our perfect little girl - age six at the time - suffered a brain haemorrhage.
"After being taken to the Sheffield Children's Hospital she underwent emergency life-saving surgery.
"It soon became apparent the cause was a rare congenital condition called an arteriovenous malformation (AVM).
"At the Sheffield Children's Hospital, the care and support we received during this awful time was first class.
"We can never thank the people who helped us enough.
"Lydia is still under the care of Sheffield Children's Hospital as she requires future treatment for the AVM - but we know we are in good hands."
AVMs are abnormal, snarled tangles of blood vessels that cause multiple irregular connections between your arteries and veins.
These malformations most often occur in the spinal cord and in any part of your brain or on its surface but can develop elsewhere in the body.
It is estimated that less than one per cent of the general population is affected by the condition.
Andy said that Lydia is now doing a lot better - and to thank the hospital staff he will be walking a total of 75 miles from Mapplewell to Blackpool Tower - Lydia's favourite holiday destination.
"Away from the hospital, the love, the positive energy and the support we received from friends and family is something we will be eternally grateful for," he said.
"I want to try to repay everyone by doing something positive too.
"Sheffield Children's Hospital has become a place close to our hearts.
"It's such an important place - a place that has helped some of our friends too.
"The hospital is hoping to build a new world class research and technology centre.
"This will be called the National Centre for Child Health Technology.
"They cannot do this without funding.
"I'm a firefighter and some of the crew will be joining me on the journey.
"We're hoping to raise a total of £2,000 and we've already hit half of that."
Andy will set off on September 14.