A FAMILY-run barber shop which has been in situ in the town centre for over 70 years will close its doors for good later this year.
Paul Wilkinson, owner of Paul Wilkinson's Hair Fashions on Eldon Street South, is set to hang up his clippers in October.
Now 69, Paul has been working since he was 15 but he's finally decided to take a step back from his role.
The barber shop has always been in the family and the venture began in 1950 when his dad Charlie, known as the singing Barnsley barber due to his performances in local clubs, opened the shop.
Paul, from Monk Bretton, told the Chronicle: "I'm 69 years old now and I started here when I left school.
"It's always been in the family but I've decided that it's time to retire now.
"I just want to start to take things steady - it's one of those things.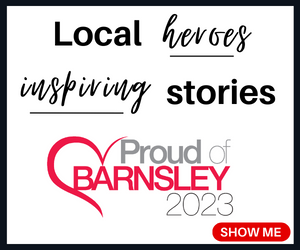 "I got the idea during lockdown because obviously I wasn't working - it changed my work ethic and it's now time to step back."
The shop will officially close its doors on October 18.