BARNSLEY Hospital has benefited to the tune of more than £2m in government funding to boost emergency services - as A and E waiting times at the site continue to spiral.
NHS England figures show 8,870 patients visited A and E at the Gawber Road site in July.
That was a rise of one per cent on the 8,746 visits recorded during June, but in line with the number seen in July 2022.
The figures show attendances were above the levels seen two years ago - in July 2021, there were 8,788 visits to A and E.
Only 67 per cent of arrivals were seen within four hours, against an NHS target of 95 per cent.
Whilst more than 400 patients waited longer than four hours for treatment following a decision to admit - five per cent of all arrivals.
It has been revealed that the government will offer £2.4m to Barnsley Hospital to increase capacity at the site over the next few months.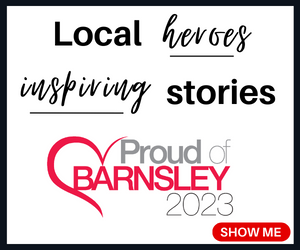 Miriam Cates, Conservative MP for Penistone and Stocksbridge, said that this is a 'major investment' in the town.
She added: "Expanding ward capacity will mean more patients can be treated, reducing waiting times and easing pressure on the hospital heading into the busy winter period.
"This is more great news for everyone locally who uses Barnsley Hospital, following the completion of the new intensive care unit in March.
"I was delighted to visit the new unit then and see the transformational benefits it will have for staff and patients.
"I'm delighted that Barnsley's new Community Diagnostic Centre based in the Glassworks is also going from strength to strength, providing thousands more tests and scans in an easy-to-reach location in the town centre.
"These new facilities are already making a real difference, and I'm pleased that the government is prioritising extra capacity to speed up treatment and make sure people get the healthcare they need.
"I'll keep working with Ministers to ensure that we continue to see investment in our local NHS."
A spokesperson for Barnsley Hospital told the Chronicle the funding will be used to help recruit more staff.
They added: "The funding is being used to repurpose an area in the hospital which was freed up when the Trust opened a new critical care area.
"The work will allow for an additional 56 beds once complete.
"These beds will be for general medicine and cardiology.
"We are also completely refurbishing our 'winter ward' and creating more side rooms.
"This development will support any surge in conditions like flu between our traditionally busy times of January to April.
"Alongside the estates/construction work, we are recruiting the additional staff required."
It's hoped the new funding will help cut the waiting lists in Barnsley, which are consistently above 20,000 people.
NHS England figures show 21,770 patients were waiting for non-urgent elective operations or treatment at Barnsley Hospital at the end of June - down from 22,074 in May, but an increase on 18,168 in June 2022.
Of those, 188 had been waiting for longer than a year.
The median waiting time from referral at an NHS trust to treatment at Barnsley Hospital was ten weeks at the end of June - the same as in May.
Separate figures show 1.6m patients in England were waiting for a key diagnostic test in June - the same as in May.
At Barnsley Hospital, 3,203 patients were waiting for one of ten standard tests, such as an MRI scan, non-obstetric ultrasound or gastroscopy at this time.
Of them, 125 had been waiting for at least six weeks.
Other figures from NHS England show that of 59 patients urgently referred by the NHS who were treated at Barnsley Hospital in June, 41 were receiving cancer treatment within two months of their referral.
A month previously - when 53 patients were referred - 37 were treated within 62 days.
The Royal College of Nursing warned the health service 'is falling into a deeper crisis'.
Chief nursing officer Nicola Range said: "A decade of underinvestment in the NHS has led to dire consequences for patients and pushed many nursing staff out of the profession they love and with unrelenting pressure on those who remain."