ROAD resurfacing work outside Barnsley Hospital will cause 'unavoidable disruption' over the next five weeks.
As part of Barnsley Council's multi-million pound accelerated highways capital programme, bosses are attempting to improve roads across the borough to ensure they're in a good condition before winter.
Work will begin around the hospital - on Gawber Road, Sackville Street and Victoria Road - on Tuesday for approximately five weeks.
To minimise disruption, the work will take place during night hours between 7pm to 5am, with a slight adjustment on Sundays to 6pm to 5am.
The project will be carried out in three phases, with the initial focus on Gawber Road crossroads, progressing towards the town centre.
Council bosses have acknowledged that access to Barnsley Hospital will likely be impacted from 7pm until October, and have put in place a number of diversions for residents to follow.
Road users intending to access the Barnsley Hospital's main entrance from the town centre are advised to follow the signed diversion route via Huddersfield Road and Rowland Road.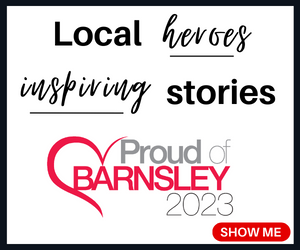 Additionally, the Pogmoor Road entrance and car park one can be accessed via Dodworth Road and Pogmoor Road as an alternative route.
The council added that it's 'inevitable' that certain streets will have limited access over the coming weeks - and a number of restrictions will be in place.
These restrictions will only be in place for the necessary periods, and access from these streets will be facilitated by on-site traffic management operatives.
Residents on the following streets should expect limited access at times - Jordan Hill, Haverdale Rise, Queens Avenue, Hope Street, Wellfield Road, Prince Arthur Street, and Sykes Avenue.
Coun James Higginbottom, cabinet spokesperson for environment and highways, said: "These resurfacing schemes form part of our ongoing commitment to maintaining and improving our local road infrastructure.
"We're working in partnership with Barnsley Hospital to communicate these disruptions to all road users.
"I'd encourage everyone to plan their journeys accordingly to minimise any inconveniences.( "Our highways team will be working through the night when traffic volumes are lower to avoid peak travel times."
Barnsley Hospital's managing director Bob Kirton has urged staff at the Gawber Road site to use the diversions as to not unnecessarily cause any more disruption on the road.
He added: "We recognise this work will cause some unavoidable disruption.
"However, it is essential our roads are safe for all road users ahead of the winter months.
"We're working with Barnsley Council to communicate where and when the works might affect people with a need to get to the hospital quickly, particularly emergency vehicles, women in labour, and people attending our emergency department. ( "Staff working shifts will also need to use the diversions in place.
"We want to minimise disruption as much as possible so please allow additional time if you are travelling to the hospital in the evenings when work is taking place."