WITH four cards from two monarchs, Worsbrough man Walter Liles has lived a full life of 100 years.
Celebrating becoming a centenarian on August 17, the former miner has yet to let his age stop him as he enjoyed another party with his ever-growing family.
In spite of his age, Walter still lives on his own, receiving some support from his son who lives nearby.
His daughter Susan Foster told the Chronicle: "He had a lovely time.
"The whole family came so he could see his grandchildren and great-grandchildren - I live in Spain so it was nice to come back and see everyone.
"We had a nice table set up for him as he's very happy watching the family and enjoying a cigar."
This event will mark his third card from a monarch and while he appreciated the past two, his daughter notes that this one was particularly exciting.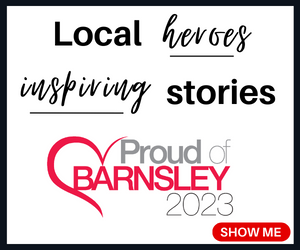 She added: "He's received cards from the Queen before for his diamond and platinum anniversary and then one for 75th, but this one was special - it's a lovely card, the King and Queen dressed up nicely in evening wear.
"The only thing was that the King couldn't present it himself."