LONG-HELD ambitions for a review into Barnsley's ailing bus services - urged for by campaigners and commuters alike - have been backed by an MP whose constituents have been 'cut off' from neighbouring areas.
Miriam Cates, MP for Penistone and Stocksbridge, backed the scheme having fielded growing complaints from residents about the state of services blighting Dodworth and Penistone.
She highlighted that passenger numbers have fallen 'sharply', fuel prices have increased and the South Yorkshire Combined Mayoral Authority's bid for 'Bus Service Improvement Plan' funding failed earlier this year as major contributors.
Having invited local operators to a meeting last week, work is stepping up in order to formalise an inquiry into the goings-on.
South Yorkshire Mayoral Combined Authority (SYMCA) bosses noted that bus services had faced a turbulent three years since the onset of Covid-19 with short-term funding settlements, significant fluctuations in patronage and increasing pressures on budgets being encountered.
Temporary contracts - which will run through to next month - have been announced to maintain the network as it is, pending the long-term review's outcome.
Ms Cates said: "I recently invited representatives of all the major local bus operators to my office to discuss how we can work together to deliver the best possible service for communities across the constituency.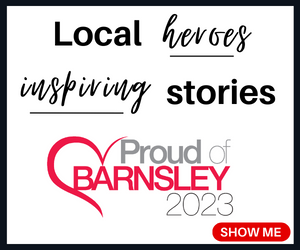 "At a time of falling passenger numbers it's important that we get the best value from all available resources.
"That means more co-operation between operators to provide a network that works for bus users.
"We have therefore come up with a plan to conduct a full public transport network review across the constituency to see how the operators can use their resources to provide more regular and reliable services.
"From my meetings with Stagecoach and First Bus, it is clear that patronage has fallen sharply at the same time as fuel costs have increased.
"To state the obvious, the lower population density of rural places means that service models that work in urban areas are much less viable in our communities.
"The impact on every day life cannot be overstated.
"I've now written to the SYMCA, who are responsible for overseeing and funding the local bus network, to ask for their co-operation to undertake this review.
"I'll continue working with bus operators and SYMCA to develop our plan and will keep constituents updated as we progress."
It comes after a report, compiled by the SYMCA, warned more routes face being culled - unless the government step in and provide a better financial package.
Matthew Topham, from the Better Buses for South Yorkshire group, told the Chronicle: "Private operators control our services and can effectively hold the public to ransom: pay up or lose lifeline routes.
"Every month we hand millions over to First and Stagecoach while gaining no meaningful say over the services we rely on.
"It can't come soon enough."