Barnsley are confident there will be no sales of key players in the final week of the transfer window as they look to make some late additions.
The window is due to close on Friday, September 1 at 11pm.
Forward John McAtee became the tenth signing of the window when he arrived on loan from Luton Town last night.
Speaking earlier in the day, head coach Neill Collins acknowledged the Reds are keen to add in defence and up front.
He said: "Midfield certainly is an area where we have more tried and tested bodies. We all feel relatively good about that area. That's fine.
"Other areas are much more uncertain, we don't have the same stability and consistency with the players who have left. It's fair to say those are areas we are looking to strengthen in."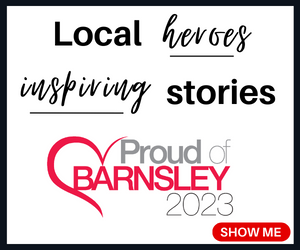 The Reds have not won since beginning their season with a 7-0 hammering of Port Vale, then drawing at Bristol Rovers before losing 3-1 at home to both Peterborough United and Oxford United.
They are now due to visit Wigan Athletic tomorrow.
Collins told the Chronicle: "We react more to performances than results.
"You can play great and lose which doesn't mean you need players.
"We've always had level heads.
"The games have given me a chance to assess things and find patterns.
"It hasn't changed things drastically from what we already knew."
Does Collins expect the Reds' transfer business to be concluded soon or for the club to be busy on the final day?
"You never know. Sometimes things drag on. It's my first experience here so I will wait and see what transpires. Hopefully it's not too manic."
The Reds have been linked with a £1million swoop for Exeter City striker Sam Nombe. The 24-year-old registered 17 goals and eight assists last season. He was in Exeter yesterday so rumours of a medical are thought to be wide of the mark.
Barnsley have also been linked with AFC Wimbledon's striker Ali Al-Hamadi. The 21-year-old Iraq international netted ten goals in 19 League Two appearances last season after signing from Wycombe Wanderers in January.
The Reds are thought to be interested in another loan deal for Manchester City striker Slobodan Tedic who spent last season at Oakwell, scoring four goals in 29 appearances which included 11 starts.
Chief executive Khaled El-Ahmad told Friday's fans' forum: "Tedic is a good player and a good person. Where he ends up is not in our control."
Barnsley's senior strikers are Devante Cole, last season's top-scorer, January arrival Oli Shaw plus summer signings Max Watters and Andy Dallas.
Cole has four goals and Dallas one, with none of the others scoring so far.
At centre-back, Robbie Cundy and Conor McCarthy are still recovering from injury while Mael de Givegney was taken off 37 minutes into a difficult debut on Saturday with Liam Kitching, Kacper Lopata and Jordan Williams making errors. The Reds have reportedly been priced out of a move for MK Dons' Jack Tucker and been linked with Watford centre-back Mattie Pollock.
The 21-year-old Pollock joined the Hornets in 2021 after making more than 50 appearances for Grimsby Town then has been loaned out to Cheltenham in League One and Aberdeen in the SPL.
Meanwhile, Barnsley are determined to keep all their star players.
Chairman Neerav Parekh told a fans' forum on Friday evening that the Reds were 'definitely keeping' Liam Kitching and Jordan Williams – adding they had turned down bids this summer including one for £3million.
Collins added: "I am very reassured. The board have been transparent. They don't expect anyone to leave."
Callum Styles could leave if a club hits the £2million release clause in his contract. The Hungary international was loaned out last season to Championship club Millwall last season.
Collins said: "I think the club always plan around these things because they know they exist. I just focus on the players who are here. Callum has trained hard again this week."
Could Styles be loaned out again?
Collins said: "The chairman said last week he doesn't expect anyone to leave unless there's something out of our control. So I will adjust accordingly if anything changes."
Players who are not playing regularly could be loaned out for gametime.
Collins said: "There will be players who, if it's the right opportunity for their development, and it will be better for Barnsley moving forward, we will make those decisions. We have started having those conversations."
The Reds are also hoping to move on Belgian striker Aaron Leya Iseka who is on a lucrative contract until 2025 but has not featured for more than a year, having been loaned out to Turkey last season.
Jean Claude Makiessi and Josiah Dyer were loaned out to Basford United this week. They both started Tuesday's 2-1 home defeat to Stafford Rangers in the Northern Premier League, which is the seventh tier in England.