A MISSING dog who crossed all lanes of the M1 during rush hour has been reunited with her owners.
Two-year-old Misty is now back home in Thurgoland thanks to a team of dedicated dog-loving cops and voluntary groups.
The golden retriever cross spaniel was rescued from Cyprus but on July 28 she went missing from Thurgoland, while her family were on holiday.
With no knowledge of her new local area, Misty immediately started travelling and over the coming days, roads policing officers from the operational support unit spotted Misty in Hoylandswaine.
Despite their efforts, they were unable to catch her.
Over the next two weeks, Misty was sighted in Midhopestones, Langsett, Penistone, Silkstone, Dodworth, Hood Green and Crane Moor, before causing mayhem on the M1.
Police were receiving 999 calls and roads policing officers quickly attended and put a road block on for everyone's safety.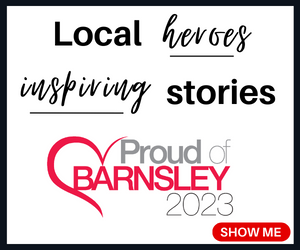 Misty had managed to cross all lanes of the motorway during rush hour traffic.
Drone officers attended, along with voluntary group K9-SAR who were assisting in the search for Misty.
Drones managed to see Misty, now in Birdwell and the team, now consisting of K9-SAR, Misty's family and dog loving roads policing officers, put a plan together to catch her.
On August 10, Misty was finally caught.
Dirty, underweight and scared Misty was finally home for a good meal and plenty of love.
PC Andrea Silburn, who was involved in catching Misty, said: "Finally being able to catch Misty, using chicken which was far too tempting for her to ignore after weeks of surviving on her own, was an extremely happy and rewarding day for everyone.
"As roads policing officers, we want to keep everyone safe, but being a huge dog lover, I was committed to ensuring Misty got home.
"It was a real community effort.
"She is a very clever dog, she managed to get so close to getting home herself, but she just couldn't work out the final bit.
"After being checked by a vet, other than conjunctivitis and losing weight, she's completely fine and a great happy ending for everyone involved."