With a week to go until the transfer window closes, we look at they key issues for the Reds.
DOMINANT DEFENSIVE ORGANISER NEEDED
Barnsley's defence obviously needs bolstering. The Reds have gone from conceding nine shots on their goal per game last season – the second lowest in the division – to 15 so far this season, the second highest.
They look easy to attack, and low on confidence when trying to play out from the back under Collins.
That is not just the defence's fault, but the Reds could definitely do with an experienced and dominant defensive organiser.
Robbie Cundy's experience and presence would be very useful at this point but he is not expected back in the near future due to problems with his glutes and hips.
Liam Kitching, despite recent travails, should be a top defender at this level, while Kacper Lopata has dealt with the step up from non-league fairly well so far.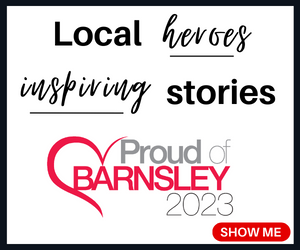 Mael de Givegney's debut will live on in infamy as one of the worst in recent memory but it does not mean he will have a poor Reds career. He certainly deserves more opportunities but any hopes the depleted Reds had that he would slot straight into the back three and look comfortable were shattered within minutes on Saturday. They also have Conor McCarthy getting close to a return from almost a year-long injury absence.
Although Jack Shepherd and Nathan James are youngsters with real potential, at least one senior centre-back would be an important addition.
Jordan Williams can also play there but we have seen already this season that, as a full-back used in the back three, he struggles against bigger, more physical strikers.
Williams is one of four natural right wing-backs in the senior squad, but Nicky Cadden does not have anywhere near as much competition on the left.
Charlie Winfield is yet to play an EFL game while Styles, who has played his best football for the club on the left flank, is being used in midfield with his future unclear. Some cover in that area could be useful.
DO THEY HAVE ENOUGH FIREPOWER UP FRONT?
'sIgN a StRiKeR' were the only words posted by Barnsley on social media immediately after their stunning 7-0 opening day win over Port Vale last month.
It was meant as a tongue-in-cheek, light-hearted response to criticism from some supporters about the lack of firepower in the squad, following the controversial exit of James Norwood to non-league Oldham.
While many saw it like that, it did not go down well with some fans and has been used sarcastically since the opening day with the Reds looking a lot less threatening.
They have loaned in John McAtee, who often plays in attacking midfield, but may still sign a further forward.
They could do with more of a physical presence up front and, of course, added goal threat.
Devante Cole netted 16 goals last season and, after four goals in as many games, must be expected to at least equal that tally again this campaign if he stays fit and in form.
Neither Max Watters and Andy Dallas have impressed when starting alongside him so far but it is very early days after they both signed this summer.
Oli Shaw has not netted in his last 20 games across more than a year for Kilmarnock and now Barnsley who he joined in January.
He was left out of Saturday's squad, replaced by Aiden Marsh who, along with Fabio Jalo, are young talents pushing for a chance.
While Barnsley will hopefully score regularly through midfielders, their wing-backs and also their defenders from set pieces, they need to make sure they have firepower up front.
WANTED PLAYERS SET TO STAY
There's more than a chance, we're definitely keeping them' was chairman Neerav Parekh's emphatic response when asked at Friday's fans' forum if there was a chance Liam Kitching and Jordan Williams would remain Barnsley players this window. That appears to have put that issue to bed.
Barnsley are thought to want significantly more than the £2.5million Coventry City are understood to have offered for captain Kitching this summer. They believe they have a special asset in an aerially-dominant, usually defensively-sound, left-footed centre-back who can slot into midfield during games or motor up the flank like a winger, even finishing like a striker at times.
He is under contract for four years during which time, in the ideal scenario for the club, they will be re-established in the Championship with Kitching a key part of that and attracting larger bids. His performances recently have been nowhere near that level but it must be hoped that, once the distraction of the window is over, he can return to being one of the best League One defenders.
Williams has also struggled this season, to a lesser extent, but the Reds are keen to keep him despite him being out of contract next summer.
Callum Styles' situation is a lot more simple: pay the £2million release clause, agree personal terms and you have yourselves a 23-year-old multi-positional Hungarian international with hundreds of games on his CV. But, since excelling at left wing-back in 2020 and 2021, Styles has never really got going again at club level – struggling like everyone else during Barnsley's relegation last year then having an injury-plagued loan spell at Millwall. Reds fans have only really seen him play well on iFollow.
He has been moved into various positions, not getting a long run in his preferred central midfield, and clearly all the disruption and speculation is not helping his performances. With Adam Phillips back and, possibly, Josh Benson and Luca Connell not far behind, Styles may lose his place if he stays and does not play better than he has done this season.
With the deadline approaching, could the Reds be tempted to accept a lower offer than the release clause for Styles? Would they consider another loan or would that involve yet another new contract? There are many unknowns in what is becoming a bizarre career for a very talented player.
One player Barnsley certainly want to move on is Aaron Leya Iseka. The striker is on huge money for League One, certainly for someone who does not play, with Neill Collins the second successive head coach not to select him based on performances in training.
The Belgian has two years left on his contract and, with clubs unlikely to sign him permanently for the same salary, Barnsley may have to find him another loan club who are willing to pay a portion of his wages.
As for the likes of Herbie Kane, who has a year left on his deal and competition in his position, a significant bid in the final days of the window could tempt the Reds.
Kane's interview last week, when he urged the club to sign players, was a continuation of what various players said in pre-season.