BETHANY England became the first person from Barnsley to play a World Cup final this week, and her first coach has backed her to bounce back from the defeat.
The Kingstone woman, 29, came off the bench on 88 minutes in the final on Sunday in Sydney, Australia which England lost 1-0 to Spain.
She was unable to help the Lionesses find an equaliser in 13 minutes of injury-time but still made history as England's women had never been to the final before.
Chris Dudley, head coach at Junior Tykes where Bethany first played junior football aged eight, remembers her as a big fan of singer Gareth Gates as well as a keen runner with Barnsley AC.
He said: "She's been absolutely brilliant.
"I had a very, very, very small part in getting her to where she is, but I am very, very, very proud of that.
"Our club maybe gave her a love for football at an early age.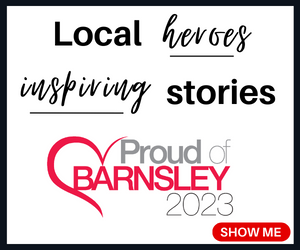 "All I can say is we all feel great pride at Junior Tykes and everyone in Barnsley should too.
"We want all our players to reach the highest levels they can and you can't get higher than a World Cup final.
"It sent shivers down my spine to watch her come on."
Chris said Bethany was one of the first girls the Tykes ever had, along with her twin sister Laura and another player.
"We had three in a boys' team which was unusual at that time.
"You could tell from an early age she had something different.
"She liked a good heavy challenge and gave as good as she got. She had pace in abundance.
"I can remember standing next to the opposition parents at a few games and they would point at Beth and say 'he's a great little player.' I would always correct them and say: 'it's a girl.'"
Bethany and her team struggled in their first season, finishing second-bottom of their league with a goal difference of minus 107.
"Some kids would have given up after a season like that but, as a team, they kept going. The season after they were in mid-table, and were the top-scorers with 158 goals.
"Beth scored a lot of them as striker. They won a cup the season after."
Chris says Bethany played for Junior Tykes for four seasons before moving into girls football first briefly with Barnsley then Doncaster Belles, where she broke through into senior football alongside a job in a fish and chip shop on Wellington Street in Barnsley, before playing professionally for Chelsea and now Tottenham. The World Cup final was Bethany's fifth appearance of the tournament, all off the bench.
Her most memorable personal moment was scoring in the last 16 penalty shoot-out win over Nigeria.
She got more action than during the European Championships win last year in which she was an unused substitute throughout.
Dudley believes she will recover from the loss.
"She's proved that she can bounce back. She went to the Euros and didn't play. She took the bravest decision to leave a winning club in Chelsea and move to a club battling relegation.
"Her goals kept Tottenham up.
"She is brave enough to bounce back and take it another step, whatever that is. Hopefully she will be involved in the next Euros."
Bethany's success has helped her former club Junior Tykes, with Dudley saying: "We have now got five girls teams.
"I like to think a lot of that has come from the Lionesses and the name Beth England which we use as much as we can. All the young girls want to be like her which is absolutely massive for us."
Bethany now has 26 caps for England, scoring 11 goals.
After the final, she posted on social media: "This one hurts and will hurt for a long time but so proud of what we've achieved.
"I'd like to thank all the amazing fans who travelled across the world and to everyone who supported our journey back home, it means so much."
She is now expected to have some time off before her club Tottenham begin their Women's Super League season against her former club Chelsea on October 1.