Analysis of Barnsley's 2-0 win at Wigan Athletic. Devante Cole scored just after a first half red card for the hosts then debutant John McAtee secured the victory.
BIG WIN TO END CHALLENGING MONTH
While not as big a win, literally, as the opening day pulverisation of Port Vale, this felt like just as big a victory, if not bigger, in terms of morale, belief and momentum for Barnsley.
The Reds were helped by the controversial red card to Wigan's Charlie Hughes midway through the first half, but still had to take advantage. They did so with an impressive, determined and professional performance in which they created nearly all the chances and should have won by more.
Wigan still hit the bar at 1-0 and the visitors had to wait until injury-time to secure the win, but Neill Collins' side got the job done then deservedly soaked up the applause post-match from the thrilled away end.
It is difficult to know how much to read into a game shaped so much by a red card, and against a side playing with ten men for 70 minutes, but certainly it is an excellent result and a fine way to end a challenging first month of the season.
Wigan were unbeaten, would have been top if not for their eight-point deduction and had won 4-0 at much-fancied Bolton Wanderers last week.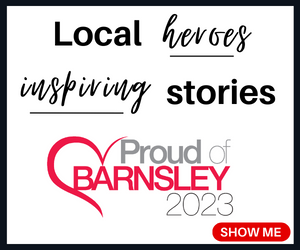 Barnsley had had a rare week on the training pitch without a midweek game under Collins in the build-up to the match.
They looked a more organised unit even before the red card.
It was a massive improvement from the previous three games which brought one point and seven goals conceded.
They must build on that now and start to move further up the table following a vital final week in the transfer window in which they are confident of keeping their team together while strengthening in defence and up front.
DISPUTED RED CARD CHANGES GAME
The major incident of the game took place in the 22nd minute when Charlie Hughes slid in on Devante Cole, when the last defender, and was sent off.
Although there has only been one angle available on replay, the same as the view from the press box, it looked as though Hughes may have got at least some of the ball.
Wigan's players were nonplussed and their fans booed the officials for the rest of the match.
But, if it was a mistake, it was about time Barnsley got some fortune with referees. They were on the wrong side of many poor decisions last season, most notably in the play-off final, while the same referee Seb Stockbridge wrongly dismissed Mads Andersen in January against Bolton at Oakwell.
The last time the teams met, Kilian Ludewig was sent head over heels in the air by a wild tackle and landed on his neck but no red card was given.
Even earlier in Saturday's match there were some surprises such as a free-kick given against Nicky Cadden when he appeared to be subjected to a tackle by Matt Smith more suited to rugby league side Wigan Warriors.
Wigan supporters will still say it was a poor decision against Hughes, and it certainly gave Barnsley a huge chance to win which they took.
Before the red, Wigan dominated the ball but the only chance was at the other end and missed by Max Watters.
After the dismissal, the Latics had to take off the dangerous Callum McManaman for a defender while captain Callum Lang dropped back from the number ten role to much deeper in midfield.
They conceded within minutes of the sending off and looked shell-shocked until the second half when they had a few bright moments but were second best overall.
There is a strange recent rivalry between the clubs after Barnsley survived relegation in 2020 due to Wigan being put into administration. They have not met since but fans have mocked each other online as they both bounced between the second and third tiers. This controversial incident will only inflame that, but Barnsley are unlikely to care much.
COLE CONTINUES SUPERB START
Barnsley took advantage of the disarray in the Wigan defence after the red card by taking the lead before the hosts could bring on a replacement centre-back.
Devante Cole is now the joint top-scorer in League One after netting his fifth goal of the season. It was another poacher's finish by the man who was on Wigan's books between 2018 and 2020 but made just seven substitute appearances with no starts or goals.
That was Cole's 30th Barnsley goal and it is not beyond the realms of possibility that he could replicate the half-century of his former team-mate Cauley Woodrow. That might require a contract extension as his deal is due to expire next year - something the Reds should surely be working on - although maybe not if he continues at his current scoring rate.
He has had a superb start to the season, not just with goals but the way he has led the attack as the most senior striker and become more of an all-round forward with some excellent passes.
He set up the big early chance for Watters and also did very well before the red card challenge, holding the ball up before swapping passes with Adam Phillips.
MCATEE MAKES IMPACT ON DEBUT
In about half an hour on the pitch, John McAtee had more shots than any other player in what was certainly an eye-catching debut.
He had been on for a matter of minutes when goalkeeper Sam Tickle missed a long ball but McAtee somehow shot wide of the open goal. It seemed to have no impact on him as, seconds later, he smashed a shot off the right post from a tight angle after a good run.
He then secured the win with an injury-time goal after a good pass from the right by another substitute Aiden Marsh as Barnsley's attacking changes made a difference.
McAtee, who signed less than 48 hours earlier, displayed plenty of confidence, good footwork and movement which suggests he could make an impact this season. The Reds needed more impetus up front and he certainly provided that.
SHEPHERD ONE OF MANY GOOD PERFORMERS
Jack Shepherd's last league appearance was in the eighth tier with Pontefract Collieries, who lost 2-1 at home to Long Eaton United in April in front of 325 fans.
Four months later and the 21-year-old from Penistone Church and Athersley Rec defender has given up his job as a kitchen-fitter to turn professional and jump up five divisions with Barnsley. He had come off the bench on the opening day then started in the EFL Cup but this was his first start in the professional leagues.
He was excellent, cutting out some early crosses, winning several important headers and generally looking comfortable on the left of the back three.
The recruitment department should be given credit for finding him as should Collins for giving him a chance when Liam Kitching finally succumbed to a groin injury which had hindered him all season.
The other centre-backs were Kacper Lopata - who also signed from non-league football - and stand-in captain Jordan Williams who is naturally a wing-back, both of whom also played their part in a fine defensive effort.
Goalkeeper Liam Roberts was much better protected than in previous games, only having one save to make - but it was a brilliant one as he tipped Lang's header onto the bar.
The midfield looked far more balanced after Jon Russell replaced the benched Callum Styles to add a physical, defensive-minded presence.
Russell played very well - making the most tackles and clearances while completing 93 per cent of his passes. Herbie Kane completed 90 per cent, including some incisive balls forward, while third midfielder Phillips was an attacking threat throughout - coming very close to his first goal of the season.
Barry Cotter was brought back into the starting line-up following Mael de Givegney's nightmare debut a week earlier, with Williams moving back into the back three. Cotter registered his third assist of the season and was a constant outlet on the right wing.