Barnsley head coach Neill Collins is hoping to wake up tomorrow, his 40th birthday, with all of his key players still at the club and at least one new signing.
The transfer window is due to close at 11pm tonight.
The Reds signed Rotherham United defender Jamie McCart on loan last night – their 11th incoming transfer of the summer – and rejected a £4million bid from Coventry City for captain Liam Kitching.
The Reds are also hunting a striker, with interest in Rotherham United's Joshua Kayode while Cardiff City's Kion Etete – who nearly joined the Reds in January – is also thought to be available
Collins turns 40 tomorrow. What would be his perfect present?
The former Tampa Bay Rowdies coach told the Chronicle, before the signing of McCart,: "I got my perfect birthday present on Thursday because, since I have been here, my family have been in the States, but they have arrived back.
"In terms of the transfer window, I just want a group that is committed to playing for Barnsley. If we have 22 or 23 who are willing to do that, we can have a successful season. No one leaving and a couple of signings would be perfect."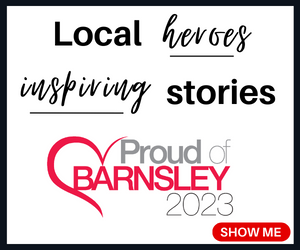 Collins does not expect today to be as busy as previous deadline days.
"Someone told me last year there were eight deals done on deadline day. I doubt it will be anywhere near that but in football you never know. Domino effects happen with moves around the league. I am sure there will only be one or two pieces of business on deadline day if any.
"Our recruitment team have a process and we won't stray too far from it.
"We just need to trust that plan."
Barnsley face Cheltenham Town tomorrow and are travelling down today.
Collins said: "I will be with the team preparing for the game.
"The transfer side of it, there isn't so much I can do at this point.
"I will leave that to other people and focus on preparing to win the game."
There is a £2million release clause in Callum Styles' contract but there are doubts over whether any club will trigger it this window. Styles – who was dropped from the starting line-up on Saturday – was loaned out last season to Championship Millwall.
"Callum can make a huge impact on this squad and on the league. He was slightly unfortunate to miss out against Wigan but I went for a midfield that had played together the previous season for a little bit of consistency and stability.
"Callum has had his best two weeks of training in the last two weeks and, if he continues to do that, I am sure he will find himself in the team. There is always speculation when you have a good international player. We will wait and see. But if his attitude is right, and it has been, we will have a top player."
The Reds only have Nicky Cadden as a natural left wing-back in their senior squad, but Collins suggested they are not looking to strengthen in that area.
"It's fair to say we don't have as many options there. Nicky Cadden has been excellent, Callum Styles can play there. Charlie Winfield is a younger player who is injured right now.
"Barry Cotter, Corey O'Keefe, Jordan Williams could fill in if needed. I think we probably have enough cover."
The Reds are keen to move on striker Aaron Leya Iseka who has not played for them for more than a year and was loaned out to two Turkish clubs last season. Another loan is possible for the Belgian – who has two years left on his lucrative contract – with the transfer windows of many European countries staying open until later in the month.
Some younger players could also be loaned out to non-league clubs, who do not have the same transfer deadlines.