SOUTH Yorkshire Police bosses have urged residents to stand against violence against women and girls - after the number of incidents of violence and sexual assault in Barnsley almost hit 1,000 in June.
The launch of 'Do More' follows on from the force's 'No More' campaign, which launched in June last year and has now scooped a top accolade in the NPCC's Violence Against Women And Girls' (VAWG) recognition event.
The campaign, which used real life stories of South Yorkshire women to tell people what behaviours women are done with experiencing and why, has won a regional award in the 'We Have Heard, And We Have Changed' category ahead of a ceremony in London next month.
'Do More' is the next phase of the campaign, focused on raising awareness of everyday acts of microaggression towards women.
In June, a total of 900 incidents of violence and sexual assault were committed in Barnsley - though not all were against women.
A total of 2,466 crimes were committed across the whole town - meaning those specific offences equated to 36.5 per cent of all the incidents throughout the month.
Barnsley's North East Neighbourhood Policing Team responded to 281 incidents whilst the South East responded to 281.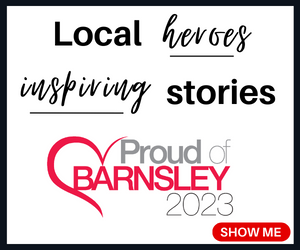 Barnsley West's officers recorded 226 and those in Barnsley Central responded to 110.
The force's campaign shows that sexual harassment can happen in all places and calls for residents to do more to help stop violence against women and girls.
The campaign has once again been developed with input from the force's Independent Advisory Group for VAWG, made up of those who have lived experience of VAWG, or work in organisations that support women and girls who have experiences this type of violence.
South Yorkshire Police Assistant Chief Constable Sarah Poolman said: "Sexual harassment has devastatingly become so engrained in our everyday lives that people often do not realise these acts are taking place.
"It is easy to shrug something off that we know isn't quite right, but there is another way to address this.
"We need both men and women to help, to become an upstander instead of a bystander, and to call out violence, harassment, intimidation, humiliation or misogyny for what it is.
"We know that if left unchallenged, these types of behaviour can escalate, that's why we need to intervene at the earliest opportunity.
"Ask if the woman is alright, get help if needed, take some responsibility and do more.
"If we all do more, we can help stop violence against women and girls."