KACPER Lopata enjoyed playing alongside fellow non-league recruit Jack Shepherd in Barnsley's win at Wigan Athletic and hopes they both have bright futures in the game.
Centre-back Lopata, who turned 22 on Sunday, has played every minute of Barnsley's season in all competitions so far – the only player to do so.
After being in the reserves of Brighton and then Sheffield United, he spent last season in non-league football with first Southend United then Woking.
Shepherd, who is slightly older than Lopata, jumped up five divisions from semi-professional outfit Pontefract Collieries.
Lopata told the Chronicle: "I am helping him and he's helping me.
"Jack has done brilliantly. He has got me out of situations and I have done that for him.
"Defending is a beautiful thing, a team thing, and if one person doesn't go with the script, it all falls apart.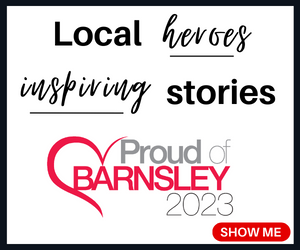 "I can't praise Jack enough. It was a perfect debut with a clean sheet and win at Wigan. Left-footed centre-backs are like gold dust.
"The standard of non-league football has improved massively. I am not just saying that because I have come from it. You hear every other year about players going from non-league to a high level.
"There's nothing better for your development than playing a lot of games in non-league. You learn the basics and hone your skills."
Lopata has represented his birth country Poland at youth level, playing for the under 21s as recently as last year.
He would love to make his full debut in the future and emulate Michael Helik who did so when a Barnsley player.
"I want to play for Poland.
"That is why I am here. Coming here was the right step in my career to put me on a stage for the national team.
"I have been in the under 21s and now I am competing for the first team.
"Whether it happens in a year or further down the line, I don't know. I can only work hard and perform well on the pitch. I followed Helik at Barnsley, when there was so much hype around him when he was scoring and doing brilliantly. Then he got called up to the national team. He's done brilliantly after joining Barnsley and that's something I really want to do."
Lopata is hoping Barnsley can build on last weekend's win at Wigan Athletic – which followed back-to-back defeats – when they visit last-placed Cheltenham Town tomorrow.
"Momentum in football is massive.
"Our shape was so much better on Saturday than previous games, we weren't getting dragged out of position. We stuck to the gameplan.
"We had patience and composure. If we do that against Cheltenham we will be just fine.
"We can't go there and expect to win. Winning football games is one of the hardest things to do.
"No one is going to roll over. We have to start it as seriously and be as professional as we were against Wigan."
Lopata's former club Southend are in major financial trouble, having been deducted ten points and hit with a winding up order.
"It's been terrible for them. They have 14 or 15 players. Imagine having to put up with that as a manager? Fair play to Kevin Maher and his staff. They get paid late. The boys have mortgages and lives and players in the National League aren't on huge amounts of money so it really affects them. It's just sad."