BARNSLEY'S FC women's team will begin what they hope is a journey to the higher levels of the sport when they play on the first team pitch at Oakwell on Sunday.
The Reds are due to host Alnwick Town from 2pm in the North East Regional Premier, which is the fifth tier in England.
The Reds have invited female athletes from the town to attend such as Olympian Dorothy Hyman and cricket World Cup winner Katherine Brunt for the historic occasion.
Barnsley FC have taken over Barnsley Ladies which was affiliated to the club's charity arm Reds In The Community until last season, when they won promotion.
The plan is for the team to eventually become a full-time paid outfit, rising up the divisions, but they have already been given more access to facilities at Oakwell this summer plus extra staff and training time.
Coach Jess Horsley said: "To play on Oakwell is the best thing that could happen to us.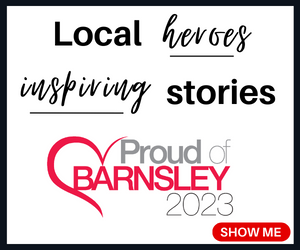 "For some of the girls it will be one of the best experiences that they will have.
"With the Lionesses doing so well in the World Cup, the support for women's football is on a high.
"Hopefully people from Barnsley will come down and support us.
"The players in our junior section will come with their parents and coaches – with the aim of them eventually playing at Oakwell in the first team and, by that time, we will hopefully have progressed through the leagues.
"The aim for women's football is to get more professional clubs at more levels. If we can be one of those teams, it will be fantastic for the town."
Georgina Wilson-Roberts, from Penistone, is a season ticket holder for the men's team and also works in the club shop, along with her role as a defender for the women's side.
She said: "I have played for Barnsley for about ten years.
"I have always wanted to play on the pitch. It's been a dream of mine so it will be really good. It's really exciting and good for women's football.
"It's been a lot more professional this season. With the men taking over, we are getting to use the facilities a lot more."
Barnsley are hoping to achieve back-to-back promotions.
Coach Horsley said: "We will take it game by game but the positivity in the team is fantastic. They have worked really hard all summer and hopefully it will all pay off.
"We have brought in a lot of new players. It's 50/50 between new players and last season's squad.
"We're having to gel together but that's what pre-season is for.
"Promotion is what any clubs wants, and that's obviously our aim."
New signing Kim Brown added: "I joined Barnsley in pre-season after seeing how much the men's team were backing them.
"Since I have been here, I have loved every minute of it. I wanted to join because of the team and the togetherness they have, but it's great that the club is backing them so much.
"Promotion is always the aim.
"We have a really good squad.
"It shows how serious we are and we only want positive things this season.
"We want to finish at the top of the table again."
There is also a team called Barnsley Women's FC who broke away from the Oakwell club and now play in Sheffield.
They are in the league above Barnsley FC Women.
Coach Horsley said: "There's always a chance we could draw them in a cup this season. I imagine it would be a very good game if we did."
Match tickets are £5 for adults and £1 for concessions.