BARNSLEY Woolley Miners and Elsecar complete their seasons against each other in a Barnsley derby tomorrow.
The Shaw Laners have shot up to third in ECB Yorkshire Premier South with two wins this week but could finish anywhere from second to eighth.
Elsecar are third-bottom, one place and 12 points clear of the relegation zone.
If they lose to Barnsley and second-bottom Aston Hall win their last game, they could still go down on net run-rate.
Elsecar captain Moin Ashraf said: "If we play like we have done in the last three games, I think we will be fine.
"We have won two of them and could have won on Monday as well.
"We had a tough loss at home to Barnsley so we have a lot to put right.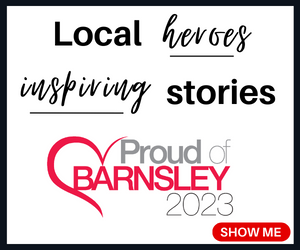 "They are a good team.
"It should be a really good finish to the season.
"It's been a funny old season and very stop-start with a lot of games called off so it's hard to get any momentum.
"We're just focusing on staying up then building for next season."
Barnsley captain Beck Frostick said: "Elsecar could still go down so they have a lot to play for, but so do we.
"If we can finish third or even second, it's not a bad season.
"We don't want to lose and slip down to fifth or sixth."
It will be Frostick's final game for the club before he emigrates to Australia later in September.
"I would expect it to be emotional. It's been my club since I was 14.
"This week I took over as the all-time leading run-scorer for Barnsley Woolley Miners.
"It will be tough but I will do everything I can to finish with a win."
Elsecar chased 248 at home to Cleethorpes on Saturday with three wickets and four balls left.
Taruwar Kohli made 88 and Bilal Anjam hit 51 with four sixes.
Elsecar then lost in the final over at home to Wakefield Thornes on Monday.
Kohli scored 117 with 14 fours and three sixes then Callum Higgins cleared the ropes four times in his 62 off 40.
But Wakefield chased 266 with five balls and five wickets left.
Barnsley won at Sheffield Collegiate on Saturday. They were ahead on the Duckworth Lewis Method chasing 130 when the game was rained off.
Oliver Jackson took three wickets and Liam Johnson four.
They then chased 122 for a five-wicket win at Doncaster Town. Jackson took three wickets.
Barnsley are 18 points off first place.
Frostick said: "It was a really good weekend with two complete performances and convincing wins.
"To win three on the bounce and go up to third is a good turnaround.
"This season is a case of if buts and maybes. There are a few games we know we should have won quite easily and, if we'd won just one of those games, we'd be going into the last match with a chance of the title.
"We're quite gutted but also proud to be third."