FRESH calls have been made to force a shake-up as to how Barnsley Council bosses make their decisions - just days after it was revealed businesses were offered incentives to the tune of millions of pounds to lure them to the new-look town centre.
Members of the Democracy For Barnsley group have long called for a reshuffle of the current structure, which comprises a cabinet system and one leader, and have called for key figures in the town hall to even step down.
After it was revealed last week that almost £12m was handed over to businesses occupying the Glass Works - which was defended by council leader Sir Steve Houghton - campaigners have now called on more people to sign a petition in order to force change.
There were also a number of transactions of more than £1.2m handed over to 'redacted' companies - meaning it is not known who the firms who received the cash are.
Spokesperson Mike Smith said: "Other councils have already stopped using the undemocratic system of decision-making currently used by our council, and have changed to use a modern committee system.
"So-called 'capital contributions' must end immediately and steps need to be taken to restore the money to the council's finances.
"There must also be a vote of no confidence in the leader and cabinet who allowed this to go ahead.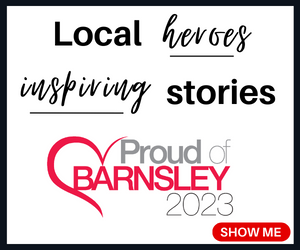 "That's also the same for scrutiny committee which didn't scrutinise, followed by their resignations from public office, and the Labour councillors who either didn't know or kept silent must speak up or also consider their positions.
"Finance officers must open the books fully and remove the redactions so that we can all see who's getting what and when - their responsibilities are to the public, not the council.
"These are mostly payments to global or national organisations, and are therefore payments leaving the local economy.
"They were, and are, panic payments to hide the fact that the Glass Works was a white elephant and was failing to attract the new shopping opportunities we were promised.
"A former councillor, Roy Miller, once said 'a quality public environment can have a significant impact on the economic life of our town and has always been an essential part of our regeneration strategy', and that businesses are attracted to locations that offer 'well-designed, well-managed public places and these in turn attract customers and services'.
"There were no mentions of 'inducements', just good, honest governance."
More than £1m went to Cineworld on two separate occasions - a firm which is currently having huge financial struggles - while other huge fees included more than £2m to TK Maxx and £1.4m to Next.
Superbowl, Sports Direct, The Botanist, River Island and TGI Fridays - other marquee signings at the £210m retail hub - all received at least £500,000 of taxpayers' cash.
Mike added: "Under the Localism Act of 2011, ordinary citizens are allowed to petition to raise a local referendum to change the way we are governed.
"We want people to sign to change to a committee system which would force elected councillors to consult with the public before making decisions and take their views into account.
"It would remove the leader and hand-picked cabinet and give everyone equal rights and equal responsibility."