A CHILD rapist from Barnsley who committed the 'worst offences' a police officer had seen in almost two decades has been jailed for 25 years.
Michael Cavanagh, 69, of Doncaster Road, was charged with four counts of sexual offences including rape, indecent assault of a child and rape of a child.
The historical offences date back to the 1990s and both victims came forward and reported Cavanagh's offences separately in 2019.
An investigation was launched by police officers from the Leeds Safeguarding Unit and he was arrested and questioned by detectives.
He was later charged with multiple offences and stood trial at Leeds Crown Court and found guilty of four offences by a jury.
On Thursday, August 17 Cavanagh appeared at Leeds Crown Court and was sentenced to 25 years in prison.
Detective Constable Helen McDonnell said: "I am delighted with the result and the sentence imposed on Cavanagh.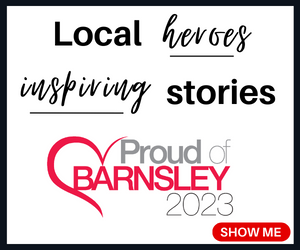 "For 30 years, his two victims have had to live with the horrific abuse inflicted upon them by this man.
"He caused them unimaginable suffering which changed their lives forever, and theirs is the worst case I have dealt with in 17 years of policing.
"Their bravery in coming forward to report this man and give evidence in this case is extraordinary, and I am so pleased that they now have justice after such a long ordeal.
"We would always encourage any victim of unreported sexual offences whether recent or non-recent to come forward and contact police.
"We handle all reports with sensitivity and thoroughly investigate all enquiries to bring perpetrators of these awful crimes to justice."