DOZENS of parents have received fines totalling almost £9,000 for allowing their children to miss school without a valid reason - and the number of youngsters missing school 'persistently' is on the rise.
Barnsley Council bosses have been taken a 'proactive stance' on the importance of regular school attendances.
It's resulted in 29 parents facing fines and costs.
The parents' cases were taken to court following non-payment of penalty notices issued due to their children's irregular school attendance.
This follows a Barnsley mother narrowly avoiding a custodial sentence earlier this month for not sending her child to school regularly.
Coun Trevor Cave, cabinet spokesperson for children's services, said: "Education plays an essential role in shaping a child's future, and parental involvement in maintaining consistent attendance is vital to achieving this goal.
"These fines and costs are not meant to punish parents, but rather act as a reminder of the shared responsibility we have in ensuring our children's education."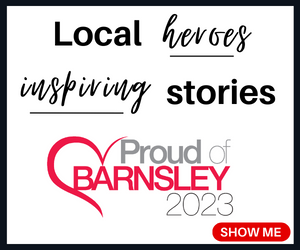 Council bosses have said they want Barnsley to be the 'place of possibilities' - and urged parents and carers to make sure their children receive a full-time education.
"I understand that circumstances beyond people's control can sometimes lead to absences and encourage parents to communicate openly with schools in such situations," Coun Cave added.
"By working together, we can ensure that our children receive the best possible education and are well-prepared for the opportunities that lie ahead.
"We also ask parents to consider the impact of taking children out of school for holidays.
"While we acknowledge that families want to keep holiday costs down, term-time holidays can create gaps in learning that are difficult to bridge, potentially leading to academic setbacks and challenges that could have been avoided through consistent attendance."
It comes after it was revealed that one in six primary school pupils in Barnsley were persistently absent this year.
Department for Education figures show 16.7 per cent of pupils missed at least ten per cent of sessions in the school year 2022/23 and were considered persistently absent from the 68 primary schools that reported numbers for Barnsley.
The rate was lower than secondary schools, where the figure stood at 30.5 per cent.
In 2018/19, before the pandemic, the persistent absence rate for primary schools was 9.8 per cent and 17.6 per cent for secondaries.
Alix Robertson, head of engagement at the Centre for Education and Youth, said the impact of the Covid-19 pandemic is 'still casting a long shadow over schools and their pupils'.
She added: "We know that many families are struggling with the pressures of the cost-of-living crisis.
"This may have an impact on attendance in terms of the financial burden of sending children to school, for example affording school uniforms or travel.
"In the worst cases, some families have lost their homes, leaving them to grapple with more significant issues than making it to school."
The Association of Schools and College Leaders said absence is also driven by a rising number of children struggling with their mental health and wellbeing after the lockdowns.
In Barnsley, 5.8 per cent of sessions were missed by primary school pupils and 10.3 per cent by those in secondary schools.
Across the country, the overall absence rate remained unchanged from the previous academic year - 7.5 per cent on average for all types of schools.
Special school children had the highest unauthorised absence of 7.6 per cent of sessions missed.