A COMMUNITY-funded art project has helped young people develop their talents and brought life to Grimethorpe.
Funded by the North East Ward Alliance and Barnsley Better Bond, the project was intended to help children avoid antisocial behaviour by letting them explore their creative side and do something productive over the summer holiday.
They worked to develop new artwork on the walls of the sportsground owned by the former professional footballer Bruce Dyer, off Cemetery Road, who has been working hard to give back to the community and runs training sessions throughout 13 schools in the area.
Darryl Hand, a council community development officer who helped organise the project, told the Chronicle: "We've worked with the kids to get creative and let them put their stamp on the space.
"They've really engaged, it's been received well.
"We started with quite mixed abilities really - some have gone and carried on practising at home and some have come back each week and kept on training."
"We're all grateful to Bruce for the opportunity and letting the kids get involved."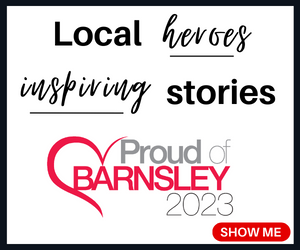 The project spanned four weeks and in the end allowed the participants to take home a canvas of their own artwork.
"My talents came from a misspent youth," said professional artist and on-site tutor James Moran.
"I found some cans of paint in my grandad's shed when I was about 12 and then my room was covered in graffiti.
"In the end it transformed - I started getting better and better and getting involved more with the principles and techniques behind art.
"Now I do it as a full-time job."
Thanks to his involvement and passion for art projects like this, the grounds have gone through a massive change.
"When I first got to this project it was a bland wall and I thought that this needs a colour injection, it needs some colour desperately - we've definitely accomplished that.
"It's always a difficult one, managing workshops and a live wall at the same time but it's all turned out as I wanted it to.
"The kids have been great - some have been a bit more hard work than others but they've all taken on board the techniques.
"It's been a fantastic four weeks to be honest."
One of the most dedicated was Nathan Eland, 13, who decorated the wall with its very own Toby Tyke.
His mother, Liz Eland, added: "It's been a really nice experience - you don't always know that graffiti is an art form but it's been great to come down and see James' amazing work.
"Nathan had sprayed his own skateboard at home before so it was good to develop it with James.
"We're thinking of letting him run wild with the garage door now."
Bruce said: "I think it's been really good seeing some of the young kids engage and taking a bit of ownership of it.
"Arts is a good way to engage kids and it's been really good to see lots of different kids from the community of Grimethorpe contribute in different ways."