Neill Collins expects to field a 'very strong side' when Barnsley start their EFL Trophy campaign at home to League Two Grimsby Town on Tuesday from 7.30pm.
The Reds are likely to field a mixture of first team squad players who have not been starting, those returning from injury, potential new signings and under 21s.
Josh Benson and Conor McCarthy are expected to play after returns from injury while some of new signings Jamie McCart, Owen Dodgson and Sam Cosgrove should make their debuts.
Head coach Collins told the Chronicle: "I think we will have a very strong side. One thing we have is good strength in depth. It's a chance for young players which is important, but equally a chance for our first team players who are competing for places.
"We said at the start of the season we would try to win every game we're in."
Grimsby have taken nine points from five games so far this season, having beaten leaders Gillingham 2-0 at home on Saturday.
They began their trophy campaign with a penalty shoot-out loss after a 2-2 last Tuesday at home to Manchester City under 21s, who went 2-0 up but had a player sent off on 35 minutes.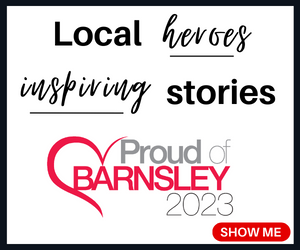 This will be the 113th meeting between the clubs but the first in 19 years since February 2004 when Barnsley were thrashed 6-1 at Blundell Park.
Grimsby are unbeaten in the last four meetings, winning two, but have not won in five visits to Oakwell since 1996 against Danny Wilson's promotion team.
Grimsby have three ex-Reds.
Striker Danny Rose, who is from Barnsley and came through the Reds academy, played 18 first team games, scoring twice, before being sold in 2014. He joined the Mariners this summer and has so far scored one goal in six starts.
Their captain is Luke Waterfall who was in the Reds academy but never played a first team game.
They also have midfielder Otis Khan who came off the Reds bench three times in 2016, but he is yet to play this season.
Barnsley midfielder Josh Benson made his professional debut for Grimsby on loan from Burnley in 2020, netting twice in 11 games.
New Reds signing John McAtee spent the last two seasons there.
Goalkeeper Ben Killip spent the 2017/18 season with Grimsby, making ten appearances.
The Reds made it through their group last year then lost the first knock-out game at Port Vale.