BARNSLEY'S own Tala Lee-Turton will perform with her production company in the town for the first time later this year.
Her dance production, Parler Femme, is a live performance which celebrated innovative and inspiring stories about women.
It's the first time that a dance production has been staged at Elsecar Heritage Centre and the first Tala will perform with her production company in her home town.
Tala shot to stardom when she made history by becoming the first person from Yorkshire to graduate from the established Bolshoi Ballet Academy in Moscow.
She said: "I'm honoured to be performing Parler Femme at Elsecar Heritage Centre in my home town of Barnsley.
"This production is very personal to me so it's very special to be performing it in Barnsley.
"It has taken three years to create, bringing together the magic of live dance, screen-based storytelling, and immersive technology that tell a rich and varied array of stories by women."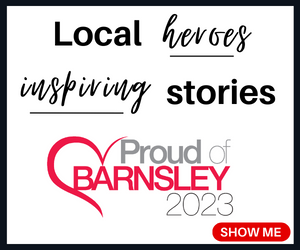 The show will be held at the heritage centre on November 16 before arriving at the Civic on April 25.