SOUTH Yorkshire Police has offered an insight into the work of its internet sex offences team - which has caught a number of criminals in Barnsley attempting to meet children.
Officers across the town have been clamping down on the crime - though force bosses say a lot of their work is undertaken behind the scenes.
Earlier this year, a man in his 30s - who cannot be identified for legal reasons - was jailed for 18 years, after an initial report of him being in possession of a prohibited image saw his devices seized.
On those devices were hidden folders and files, showing him sexually abusing his own children.
A common misconception is that this type of criminality is confined to the mysterious 'dark web', when in reality social media platforms are prevalent.
Stories of sex offenders caught after undercover police officers posed as children on social media have featured in popular media in recent years.
One instance saw a man arrested in Barnsley after travelling from the south to meet who he thought was a 12-year-old girl, but in reality was an undercover officer.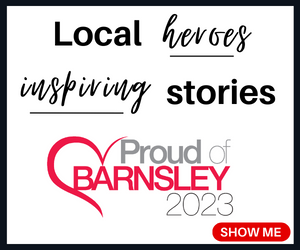 He had been communicating with the 'girl' on Snapchat and Instagram, with the conversation becoming highly sexualised.
When he was arrested, he was in possession of items indicating his intention to commit serious sexual offences.
He is now serving a nine-year prison sentence.
Detective Inspector Lee Wilson, who leads the team, said: "Internet sex offenders largely operate in the shadows, hoping that the relative anonymity of the online sphere keeps them off the police's radar as they engage in horrific crimes.
"As the digital world continues to expand, with access to the internet at pretty much everyone's fingertips and new social media platforms being introduced, this is a growing area of criminality that carries a large amount of risk, as the victims are the most vulnerable members of our communities - children."
The ISOT's record is impressive - in the last two weeks, the team has executed ten warrants, seized 33 devices and arrested nine people for a range of offences, of which two current Registered Sex Offenders were charged and remanded.
As a result of the team's activity, seven children were safeguarded.
"The officers that work within the ISOT are not just police officers - some of us are parents, we're sons, daughters, partners, neighbours," DI Wilson added.
"But the nature of our job means that we know what dangers are out there.
"Social media platforms and the internet in general can be great and is useful for many things, but the sad fact is that it can also be used by sex offenders to target and exploit children.
"It's important that everyone has an understanding of the risks.
"If you're a parent of a young person make sure you're talking to your children about their online activity and social media, and how to stay safe online."