THE first phase of an ambitious plan to boost Barnsley's cultural offering in its arts sector - identified as a key driver for the town's visitor-led economy for the coming years - is underway.
A new 'culture strategy' was outlined by the council - backed by Arts Council England's Cultural Investment Fund to the tune of £4m - in the spring which will see cash spent on developing, researching and implementing new ideas to increase footfall.
The first steps of the scheme - which started last month - has already resulted in meetings being held with local councillors across Barnsley's wards ahead of a public consultation period.
The second of the four-phase project is set to begin next month, with any gaps identified locally set to receive attention in order to make the borough more attractive to visitors.
Phase three, set to be carried out between November this year and February 2024, will gather feedback from communities while the final stage will select priority schemes which have received support from residents and councillors.
Arts Council England's chief executive, Darren Henley, said: "Investment in creativity and culture is a catalyst for improving wellbeing and raising aspirations, reinvigorating pride in communities, regenerating high streets and local economies, and bringing people together.
"This aims to give people access to arts and culture in areas with historically low levels of cultural engagement and boost economic growth.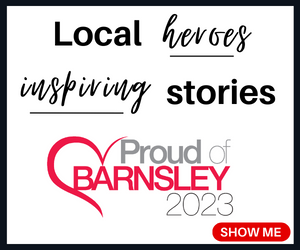 "We are pleased to play a part in delivering the Cultural Investment Fund and this investment will help create new - or improve - existing cultural buildings and spaces.
"By doing so it will support recovery and growth and unlock the creative potential of those who live and work in communities."
As part of the project, council-run museums and libraries will be able to provide exciting and inclusive activities, programmes and exhibitions, develop spaces, share more of their outstanding collections, work more closely with local communities and partners as well as using buildings, landscapes and spaces to offer inspirational experiences.
It has also been confirmed that the funding will help transform Elsecar Heritage Centre, creating new studios in derelict spaces, as well as new indoor and outdoor areas for events and cultural activity.
Coun Robert Frost, cabinet spokesperson for regeneration and culture, added: "We are delighted to have received such as significant amount of funding from Arts Council England.
"The funding has allowed us to do so much more at a critical time when it's been needed most.
"Supporting our communities, residents and visitors is hugely important to us, and this funding will allow us to connect with Barnsley and its history in impactful ways."