BARNSLEY Woolley Miners and Elsecar are both set for rebuilds after a finishing the season with a dramatic tie in the Barnsley derby.
The Shaw Laners finished third in the league, 22 points behind the winners Sheffield Collegiate, having won the Twenty20 Blast for the second year in a row.
Elsecar went into the game knowing defeat could see them relegated but six points for a tie plus second-bottom Aston Hall's loss meant they finished a place and 18 points clear of the drop zone.
Barnsley captain Beck Frostick said: "I am very happy with third. We wanted to finish as high as we could.
"There is a bit of us that thinks, if we had taken two or three wins from tight games we lost, we would have been competing for the title.
"The main aim every season is to get a trophy and to get two in two seasons is very positive. Most clubs don't get a chance to win trophies."
It was Frostick's last game before emigrating to Australia this month.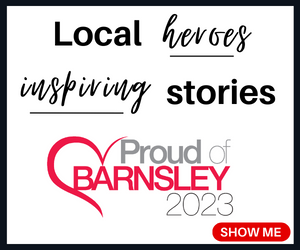 Barnsley will now look for a new captain and a new overseas player to replace Jake Weatherald.
Frostick said: "It was a pretty emotional day for me. I didn't want it to end.
"I have been at the club since I was 14. It felt like a very short day because I didn't get as many runs as I would like.
"I am leaving very proud of myself, and of what I brought to the club with two T20 trophies then fourth and third in the league.
"The club is in a good place.
"We've kept hold of some big players, they have signed on for next season.
"Me and Jake are leaving, but I am sure they will find good replacements."
Elsecar captain Moin Ashraf said: "We're relieved and happy, even though we expected to stay up.
"It was a very strange season with the rain, the way the pitches have been and we've had a few injuries.
"We have quite a bit of rebuilding to do and a few signings to make hopefully.
"I have got to go back to the drawing board. I have got an injury to my elbow which needs surgery.
"We are going in the right direction.
"I see a bright future for the club.
"We want to compete for mid-table and maybe compete for the league in the future."
Elsecar made 162 for nine with Barnsley's Ali Jahangir taking five wickets and Boeta Beukes three.
The Shaw Laners were 84 for eight with Elsecar's Jason Meadows taking five wickets and Bilal Anjam three.
Beukes (42) and Harvey Round (33) shared a ninth-wicket stand of 74 before both were out in a dramatic finish.
Round was bowled by Taruwar Kohli with the scores level.
Frostick said: "We bowled well, they were lucky to get what they got.
"At 84 for eight we were thinking 'when are we cracking the first beer open?'
"But Boeta and Harvey put on a clinic. We're just gutted they couldn't get us over the line."
Ashraf saiid: "We lacked intensity when we had them eight down. Once we got six wickets (earning a bonus point) it was a formality and we knew we were staying in the league.
"It was an emphatic finish. We have had four games which have gone to the wire which is why we play
"A draw is better than a loss but we thought we should have won."