WOMBWELL Town are top of the early NCEL Division One table going into derbies with the two other Barnsley teams in that league.
Town are due to host Athersley Rec on Friday from 7.45pm then visit Worsbrough Bridge on Wednesday at the same time.
Manager Karl Rose said: "They will be two great games, in front of big crowds.
"Both teams have had decent starts and anybody can beat anybody.
"They have good players.
"We want them to win every other game but we want to beat them when we play them."
The Wombwell club have won six of their seven games since being promoted from the County Senior League for this season. Rose said: "It's been a dream start. We worked very hard in pre-season and the lads have been fantastic, and new signings have helped.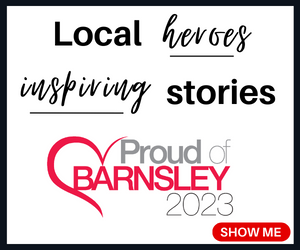 "It's been a squad effort. We have fantastic togetherness. We're loving it and so are our fans.
"Another five or six wins and we will be safe which is the first thing.
"We try to win every game. Let's see how we are after another ten games.
"It's up to us to keep our standards high. We haven't played two thirds of the teams. It's a long season."
Town won 5-1 at Brigg Town on Saturday. The hosts took the lead but Eddie Agnew and Gavin Allott netted either side of half-time.
Wombwell were then given three penalties which were converted by Allott, Callum Walton and Bradley Kerr.
Rose said: "We thought it would be tough. We think they will be in and around the play-offs. We were poor for the first half and they edged it. We had fierce and honest words at half-time.
"In the second half, we stopped them, got our shape a lot better and it was one-way traffic. We were fantastic in the second half but we need to make sure we are like that for 90 minutes."
Worsbrough lost 1-0 at home to Shirebrook Town on Friday.
They then drew 1-1 at home to Retford on Wednesday.
The visitors took the lead but Kane Swinburn levelled midway through the second half.
They have 14 points from eight games and are eighth in the table.
They are due to visit Parkgate on Saturday before hosting Town.
Rec lost 2-1 home to then leaders Parkgate on Saturday. The visitors netted in the 90th minute having cancelled out Oliver McQuillan's opener early in the second half.
Athersley host Louth Town on Tuesday.
They have seven points from eight games.
Penistone Church won 2-0 at home to Bottesford Town in the Premier Division.
Nathan Keightley opened the scoring midway through the first half then added another with ten minutes left.
They have 12 points from five games.
Penistone are now due to host Albion Sports on Saturday then visit Handsworth on Wednesday.