A deal by deal rundown of Barnsley's summer transfer business.
INCOMINGS
SAM COSGROVE:
The striker was Barnsley's traditional post-midnight 'deadline day +1' signing which often adds a more positive spin on the window after the social media doom-mongers have declared it a disaster. A tall physically imposing striker who gained promotion from League One last season was exactly the kind of addition the Reds' forward line needed. He showed glimpses of what he can offer on Tuesday against Grimsby.
JOHN MCATEE:
The Luton Town loan striker looks a very good addition so far. He had an eventful debut off the bench at Wigan, missing an open goal, hitting the post then scoring a fine goal.
He impressed in his first start on Saturday at Cheltenham, contributing to the opener and other chances. He could add the ability to drop deeper, and make something happen between the opponent's backline and midfield.
JAMIE MCCART: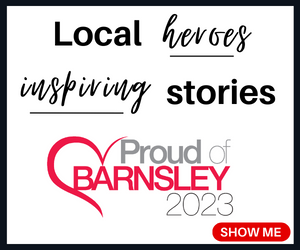 Barnsley's poor defensive performances in the home losses to Oxford and Peterborough shot an experienced, defensive organiser to near the top of the Reds' transfer wish list.
At 26, with 225 games on his CV, McCart was their answer to that problem – signing on a season-long loan from Rotherham.
While Barnsley fans may not like the idea of having to recruit a player who cannot get gametime at their neighbours the Millers, he adds more depth to the squad as a left-footed centre-back.
OWEN DODGSON:
The 20-year-old left wing-back arrived on a season-long loan from Burnley on deadline day. He adds cover for Nicky Cadden with no other senior players whose first choice position is left wing-back. He looked very good on his goal-scoring debut against Grimsby in midweek.
MAX WATTERS:
The striker was brought back on a permanent deal from Cardiff City after a mixed loan spell in which he was mainly a substitute. He started four of the first five league games and, despite two assists, struggled to make a major impact.
After being dropped on Saturday, he impressed off the bench and got his first goal as a permanent Red. He will hope to be more than an impact substitute and must continue to play at Saturday's level to force his way back into the 11 with more competition arriving after him in the window. He was much quieter in the trophy and needs to start making an impact when he starts.
MAEL DE GIVEGNEY:
The French centre-back endured a nightmare debut against Oxford following his purchase from Nimes, conceding an early penalty then being lucky not to be sent off before being taken off on 37 minutes. He came on at Cheltenham and lost the ball in a dangerous area at 1-0 then, right at the end, could have easily conceded another penalty for a clumsy challenge in the box. He was far better in the midweek cup game.
KACPER LOPATA:
So far, the Polish-born centre-back has been Barnsley's best summer signing along with goalkeeper Liam Roberts. Expected by many to be eased in after being in non-league last season with Southend then Woking, he has played every minute in the league. He has looked very solid with room to grow into a fine defender at this level and maybe higher.
Dominant in the air, he currently looks to have the middle centre-back role secured with Robbie Cundy injured.
COREY O'KEEFFE:
The right wing-back was bought from Forest Green Rovers, having been one of the few plus points of their last-placed season in League One with seven assists. He ended a 22-game wait for a win when he started the 7-0 opening day victory but limped off on 34 minutes after impressively setting up the first goal. He has since lost his place to Barry Cotter but came off the bench at Wigan before suffering another minor injury.
LIAM ROBERTS:
Barnsley have generally had solid and reliable number one goalkeepers across the last decade or so and they appear to have found another in the Middlesbrough loanee.
Roberts has made excellent saves in nearly every game so far – clawing the ball out of his top corners when the net seemed certain to bulge. He admits his passing out from the back is his weakest area and it cost him for the second goal in the loss to Peterborough, but he will hope that is a rare mistake.
BEN KILLIP:
The number two goalkeeper was brought in after sitting on the bench for the second half of the season for Hartlepool who were relegated into non-league football.
He had difficult moments in pre-season, conceding nine in a heavy friendly loss to Leeds United. But he made a good competitive debut against Tranmere in the EFL Cup, producing some top stops including one in the penalty shoot-out, during which he scored emphatically. Untested against his old club in midweek.
JACK SHEPHERD:
There were some negative comments when Barnsley brought in a former kitchen-fitter from the eighth tier who had previously played for their non-league neighbours Penistone Church and Athersley Rec. But the Reds may have found a gem.
The centre-back was eased into professional football off the bench in the 7-0 win over Port Vale then impressed in the EFL Cup against Tranmere before missing the decisive penalty.
He was thrown into the deep end on his full league debut at Wigan last week but was very good and continued that at Cheltenham a week later. He is making the very most of a massive opportunity so far. A heart-warming story.
KYRAN LOFTHOUSE:
There was some surprise when Barnsley brought in a fourth right wing-back, having already signed O'Keeffe to compete with Jordan Williams and Barry Cotter. But Lofthouse, who joined after leaving non-league Woking, is seen as one for the future with a three-year contract aged 22. He has so far played half an hour in the EFL Cup, a minute in League One at Bristol Rovers and made his first start in the EFL Trophy on Tuesday.
He went off after a nasty clash of heads with McCart.
OUTGOINGS
LIAM KITCHING
For the second time in the window, Barnsley sold their captain while the remaining piece of the last season's successful back three left for Coventry City within hours of the deadline. The deal is thought to be worth around £4.5million when all add-ons are factored in, which puts him in the top five most lucrative sales in the club's history and one of the most expensive League One defenders ever. Chairman Neerav Parekh said in August that the Reds would be 'definitely keeping' the skipper, but clearly did not expect the Sky Blues to bid as much as they did.
Player power is often a factor and Kitching is understood to have been very keen on a move, although Neill Collins played that down. While he was poor in his final games for the Reds, they have lost one of the best defenders at this level – a left-footed ball-playing centre-back who can dominate at the back and contribute in attack. Hopefully it is a sign that Barnsley will now start bringing in big fees for their star players if they have to sell them.
MADS ANDERSEN:
While Kitching was undergoing a medical with Coventry on Friday night, his predecessor as Barnsley captain – who had left just weeks earlier – was scoring Luton Town's first ever Premier League goal at Kenilworth Road. It was a consolation goal in a 2-1 defeat to West Ham.
Andersen has started two of the Hatters' three top flight games, coming off the bench in the other – with no points so far.
He is one of a large contingent of ex-Reds at Luton including his former team-mates Carlton Morris, Cauley Woodrow and Jacob Brown. The Dane had been promised a move this summer whether the Reds got promoted or not, after four seasons in which he transformed from a callow youth to a dominant captain and star.
He was sold for a fee believed to be in excess of £3million.
A player of that quality will obviously be a big miss and the Reds were never going to find a like-for-like replacement on their budget, with Kacper Lopata so far doing an adequate job.
ANDY DALLAS:
An in and an out. The Scottish striker lasted 39 days after signing as a free agent following his exit from National League Solihull Moors, before being loaned to SPL club Motherwell.
In that time, he scored a superb diving header off the bench to make it 7-0 on his debut against Port Vale and played five games in total but clearly was not expected to feature much more often.
He is contracted until 2026 so could still make an impact at Oakwell. But signing him then discarding him so soon suggests a chaotic nature to Barnsley's recruitment strategy this summer.
OLI SHAW:
The other Scottish striker – who has been loaned to Motherwell for the season – is someone the Reds tracked for several windows, after identifying him using their data-driven approach to the transfer market. But, by the time they were able to do a deal in January, he was low on confidence and gametime after falling out of favour at Kilmarnock and that was only made worse by Michael Duff's reluctance to blood new signings quickly.
He clearly has attributes the club like but has not been able to show them in seven substitute appearances and one start in the EFL Cup. He is contracted until 2025 so could return next summer with more confidence and momentum if he has a good season in the SPL. He made his debut off the bench in a 1-0 win at Hearts.
JAMES NORWOOD:
There was shock less than 48 hours before the season started when Barnsley's most experienced player and a main striker last season was sold to a non-league club.
Oldham offered him better wages than he was on at Oakwelll and a two-year deal with a club option for a third, whereas his Reds contract would have expired next summer.
He looked fired-up in pre-season and scored four times, seemingly putting him in a good position to better last season's tallies of 11 goals and four assists despite struggling for fitness early.
The 7-0 opening day win killed a lot of the complaints and the Reds are top-scorers, with Sam Cosgrove perhaps adding that same nuisance presence but at a younger age, bigger size and with more experience at higher levels. Norwood has so far scored three goals in six games for the Latics.
BRAD COLLINS:
The goalkeeper was always likely to seek a new challenge after being benched for the promotion run-in first due to injury then the form of loanee Harry Isted.
He was bought by Coventry City and has only featured in an EFL Cup game so far, unable to oust last year's Championship 'golden glove' winner Ben Wilson.
Isted also left, choosing to join Charlton Athletic after the exit of Michael Duff, a similar decision to the one taken by midfielder Luke Thomas with Bristol Rovers during a chaotic June.
JASPER MOON:
The centre-back was sold to League One rivals Burton Albion after a successful loan earlier in the year.
Moon was made a scapegoat by many fans after being thrown into the relegation side in the 2021/22 Championship season and a fresh start might have been best, although he would likely have played games early this season given Barnsley's lack of defenders. He has started four of the Brewers' six games so far which have brought two points and two goals. They will be in the relegation zone when he is due to return to Oakwell next week.
JAMIE SEARLE:
The New Zealand International goalkeeper was sold to League Two Forest Green in the same week that Corey O'Keeffe moved in the opposite direction. Searle came off the Reds bench in a win at Cambridge then started one EFL Trophy game. He is still yet to start a league game in his career but played in Rovers' 3-1 home loss to Portsmouth in the EFL Cup.