A CROWD of 2,157 watched Barnsley FC women's team make history on Sunday – a day the squad made up mainly of players from the town will never forget.
The Reds lost 2-0 at home to Alnwick on the opening day of the North East Regional Premier.
Barnsley were promoted last season into the fifth tier before being incorporated into the main club and becoming the first women's side to play on the first team pitch. They are expected to do so again this season but most games will be on the showcase training pitch.
Manager Jess Horsley told the Chronicle: "I used to have a season ticket with my dad so for him to see me in the dugout was great.
"I wished I was on the pitch but being the manager was second best.
"There are no clubs in tier five with anywhere near the support we're getting. To get 2,000 fans is absolutely fantastic, but also all the support we're getting from the club.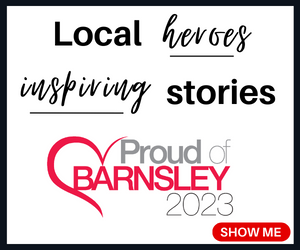 "We have come a long way in the last eight weeks."
She added: "The girls dealt with it really well. Most of them won't have played in an occasion like that before.
"It was a long day. We were in at 10.30am and some are probably usually still in bed at that time on Sunday. But hopefully it will become a routine."
Captain Charley Evans led the team out. She said: "I'm from Barnsley and used to come to games with my granddad so to lead the team out was a good achievement for me.
"I never imagined I would do anything like that.
"Most of the girls in the team are from Barnsley so it's great.
"In the first ten or 15 minutes you could see the nerves and everyone was panicking on the ball a little bit.
"Then we got to grips with it.
"Hopefully, if we get the opportunity again, we will be more relaxed.
"A lot of people have never been at a club who have backed their women's team like this."
Defender Georgina Wilson-Roberts is a season ticket holder.
She said: "I work in the club shop and we train here more now so I feel like I live here sometimes. But I've never been on the pitch to play which is a dream.
"I was looking at the stand at where I usually sit. It was surreal. My family were there and it was nice to see all our junior section there as well."
Winger Louisa Barraclough, a lifelong Barnsley fan, spent some time on the flank next to the East Stand where the fans were housed.
She said: "I was nervous because it's a big step up from the astroturf at the back. It was different to have all those fans next to me and I heard a lot of Barnsley chants. It was really good."
Alnwick were favourites for the game after finishing second last season.
They took the lead through a header from a corner after 15 minutes then completed the victory in the 90th minute.
The Reds are now due to visit Wallsend on Sunday.
Manager Horsley said: "There are a lot of positives to take from that game against a team who came second last season.
"We're a really young team and we have only just started playing together. Once it clicks, I think we'll be fine."