NEILL Collins welcomes the current two-week break from League One action despite his side being on good form.
The head coach, who was brought in from the Tampa Bay Rowdies in early July, has had little time to work with his squad on the training pitch since the season started due to a packed schedule.
The transfer window was open for the first month of the campaign, with the Reds selling captain Liam Kitching last week and signing several players late on.
Collins will now be able to work with new signings and several players who are coming back from injury during a fortnight off from league action after Portsmouth cancelled their trip to Oakwell due to three international call-ups.
The Reds next play on Saturday, September 16 when they host Burton Albion who are currently winless and in the relegation zone. The Brewers also do not play this weekend.
The Reds won 2-0 at bottom club Cheltenham Town on Saturday, a week on from winning by the same scoreline at Wigan Athletic – following 3-1 home defeats to Peterborough United and Oxford United. They also beat Grimsby Town in the EFL Trophy on Tuesday.
Collins said: "Some people might think when you win three in a row, keep the momentum going.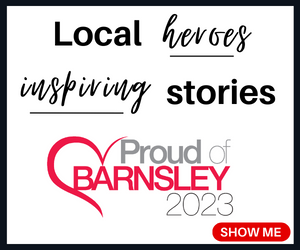 "But it's a good thing to have a break, when we can do things on and off the field together. The players can have some days off after we've pushed them hard. Then we'll be preparing for Burton so we are ready to put in a good performance."
Barnsley have ten points from six games – three more than at this stage last season before finishing fourth.
After the Burton game, Barnsley then host Portsmouth in the rearranged match on Tuesday, September 19 before visiting newly-promoted Northampton Town on the 23rd.
They complete the month at home to Manchester City under 21s in the trophy on September 26 then Blackpool in the league four days later.