NEILL Collins is happy with the Barnsley squad after the summer transfer window closed but knows he and the players have 'plenty of work to do' to turn themselves into definite promotion contenders.
The Reds sold captain Liam Kitching in the final hours of the window, their eighth sale or loan out during the summer, while making Owen Dodgson and Sam Cosgrove their 12th and 13th incoming signings for the first team squad.
It completed a busy transfer window during which Collins was brought in from the Tampa Bay Rowdies to replace Michael Duff who took the Reds to May's play-off final loss then moved to Swansea City.
Collins told the Chronicle: "I am happy with the squad. I have only been here seven weeks and I will learn a lot in the next seven weeks because we have a lot of games. We have plenty of players to work with and plenty of work to do to get where we want to be as a club."
Kitching was sold to Coventry City late on deadline day in a deal thought to be worth £4.5million including all clauses which makes him one of the most expensive Reds sales ever.
Chairman Neerav Parekh had said last month that he would not be sold but Barnsley felt the final offer had to be accepted.
Collins told the Chronicle: "We all look at that number and understand why the decision was made. Sometimes it is too good to turn down."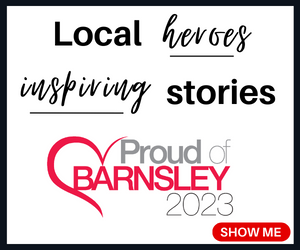 Kitching was understood to be very keen to make the move but Collins insists that was not a key factor for the club. He said: "You can't be dictated to by the players. They commit to the contract for good and for bad – the same as the club does. The player was obviously keen to play at a higher level and earn a lot more money. But I don't think that came into the decision, it was just what was best for the club."
Kitching's former team-mate Barry Cotter added: "It's well-deserved.
"Kitch has come in, played well, wore his heart on his sleeve every week. For him to move on to a better standard, everyone is only excited for him."
Kitching's exit has left centre-back as the least proven area of a generally strong Barnsley squad.
Most of the players in that position have appeared only a handful of times at League One level or above.
But they did keep clean sheets in their last two games with a back three of new captain Jordan Williams, usually a wing-back, and Jack Shepherd and Kacper Lopata who were playing non-league football last season.
Shepherd joined the Reds from eighth-tier Pontefract Collieries and was expected to start with the under 21s.
Collins said: "Jack Shepherd is like a bonus player is some ways. He is getting better and better.
"Kacper Lopata has done well and Jordan Williams has been exceptional, he is a calm head back there and playing like a captain.
"We've got Mael (de Givegney), Jamie (McCart) and Conor McCarthy.
"We have a lot of options. It's up to them to compete. Then it's up to me to find the right combination."
Barnsley will keep one eye on the free agent window but are keen to give their young defenders a chance to prove themselves before considering an out-of-contract player.
Collins said: "There's always a chance.
"Right now we probably have a group that we need to give opportunities to. They need to feel that, if they are not playing, they could be the next one in.
"But we wouldn't be doing our jobs if we didn't keep a close eye on that and see if there is anyone who can make us better. My job is to make the team better on the field but we feel right now that we can do that best with what we've got."
Barnsley now have almost two first team players for every position. How will Collins keep them all happy?
"You can't ask for more players then complain when you have them. I would rather have selection headaches and some difficult conversations.
"If we have more positive performances and results, it makes it easier.
"A big issue in pre-season was that the team was picking itself.
"The more competition we have, the better."