A DOMESTIC abuse service that understands 'leaving is only the first step' is set to open a new branch in Barnsley after running successfully in North Yorkshire for years.
New Beginnings, an after-crisis service for women and children who have left their abusive situations, is designed to give people the tools they need to gain ownership of their own life and deal with their trauma.
It is currently in the process of offering its services within Barnsley, working closely with fellow domestic abuse charity IDAS to deliver peer support and specially-designed educational courses.
Founder of the charity Lindsay Oliver told the Chronicle: "I started the charity four and a half years ago because of my own experiences.
"I'd worked in peer support for many years but when I needed domestic abuse support it very much finished when I was deemed 'safe'.
"I saw an opportunity to build up long term care support so that people can stand on a even keel, because leaving is only the first step.
"There are 72 per cent of our clients who have children under 18 so they're still classed as dependants and may well still be court ordered to have family contact - this means they're seeing their abusers on a regular basis so we want to see how we can keep them emotionally stable and progressing."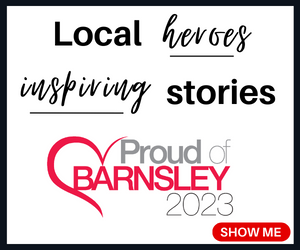 The first session to be hosted in Barnsley is the Own My Life course, which runs for 12 weeks and explores why domestic abuse happens, and the way trauma effects people.
Kirsty Bentley, who is running the course, added: "It's all about empowering people.
"It's a trauma-informed course so it really helps people understand what's happened to them, how they're feeling and the biological processes of trauma response.
"We can then give them information on moving on, but also let them build up a support network with other women that they're on the course with."
Those interested in joining can be referred by their key workers, or refer themselves by getting in contact with New Beginnings via their social media or website.
It is run online with face to face elements and entry to the entire course costs £11 to pay for the journal participants will need, however the charity is open to discuss alternate options if money is a barrier.
Beyond this the service is planning to roll out more activities throughout the year including mindfulness sessions, days out and family activity packs over school holidays to help out with child support.
The charity is also looking for volunteers to support the Barnsley service - volunteers must be female and can find out more information by emailing sarah@newbeginningspeersupport.com