This week I was proud to accept Keir Starmer's invitation to serve as the Shadow Security Minister on the Labour frontbench in Parliament.
As we prepare for a general election next year, I'm pleased to have been chosen, alongside some excellent colleagues to play my part in a strong team, ready to deliver the change our country so desperately needs.
There is nothing more important than the security of our nation, and I am particularly grateful for the opportunity to serve in this vital role. The first duty of any Government is to keep our country and our people safe, a value that has underpinned my entire working life.
This was brought into sharp focus on Wednesday morning, when terror suspect Daniel Abed Khalife clung to the bottom of a food delivery truck and escaped Wandsworth prison, sparking a UK wide manhunt. This came just after the Home Office took the decision to classify the Wagner mercenary group as a terrorist organisation. These two events serve to focus our minds on the very real threat terrorism poses to us both at home and overseas and the importance of national security.
My duties in my new role as Shadow Security Minister are complex. I'll be working on Counter terrorism; response to state threats; cyber security and crime; economic crime and serious organised crime. I will be working closely to ensure that our Intelligence Services and the National Crime Agency are best equipped to combat the huge threats we face from state and non-state actors as well as from violent extremism.
Since Russia's invasion of Ukraine, the Labour Party has worked across party lines to get the government to more effectively crack down on economic crime and impose tougher sanctions against those aligned with the Putin regime. We've sought to ensure that espionage and counter-terror laws are robust and fit for purpose against modern-day threats. We have also maintained a close dialogue with survivors of terrorism acts and shown a keen interest in improving the support available in the wake of an attack.
In the coming weeks, I will be Labour's lead for the forthcoming Martyn's Law legislation. A new law which seeks to improve the safety and resilience of venues and event spaces in the wake of the Manchester Arena bombings. I was humbled that on the second day of my new role, I was able to meet with Figan Murray, whose son; Martyn Het died following the attack and hear of her experiences.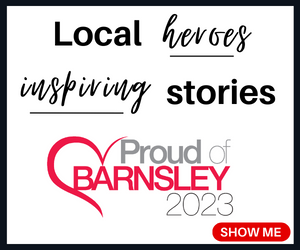 I know very well the challenges that our security and intelligence services face every single day. I also know very well that our response to terrorism must always be unequivocal. I am very grateful for the opportunity to serve in this role, and I do not underestimate the scale of the challenge ahead. I will work relentlessly to do the best that I can to keep our country safe and protect our national interests.
While I may have a new role in Parliament, of course my commitment to my constituents in Barnsley remains unaltered. I'm hugely proud to represent our town, will always local people first and continue to fight for you every single day.