THERE was a dramatic final full day for Barnsley teams, with Rockingham the big winners as they gained promotion from Division One with victory at Aston Hall.
Rock made 201 with Harry Grindle top-scoring on 85. Jawad Akhtar and Richard Skipworth took three wickets to bowl the hosts out for 158.
Captain Andy Baker said: "It's been a great summer for us. The weather has made it hard to build any real form or momentum, but the boys have been brilliant, and we can't wait to take our place back in the Championship. Ben Dalton has won the award for Division One batting averages and Mikey Denton has the won the wicketkeeping award for most victims. These are great achievements, and the club are immensely proud."
Relegated Green Moor were all out for 99 chasing 307 at home to Oughtibridge.
Wombwell Main are in the Division Four promotion places after their last game but could be overtaken by Higham who have one match left.
Wombwell dismissed Upper Haugh for 158 in a five-wicket win, with five wickets for Richard Wilkinson and three for Tom Peck. Higham skittled Handsworth for 150 in an eight-wicket win. Ben Wood took five wickets then Alex Morris hit 97 not out off 95 balls with ten fours and six sixes.Higham visit Sheffield Collegiate 4th XI on September 23. A win would take them from fifth to third.
Silkstone United's final pair added 24 in a one-wicket win over Sheffield Collegiate 4th XI. William Clegg took four wickets then Luke Heath top-scored with 61 for Silkstone who chased 179 to leap out of the drop zone. They could still go down as the two teams below them have games yet to be played.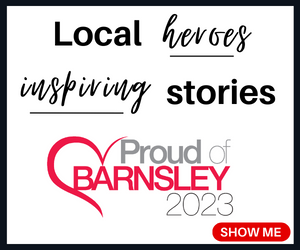 Worsbrough Bridge did not play this week but finish their season at Oughtibridge 2nd XI on Saturday with whichever team wins outright taking the third promotion place in Division Three.
Bridge are third, four points and two places clear of their final opponent.
Champions Monk Bretton won by 25 runs at home to Frecheville.
Steven Honeyman made 52 not out then Craig Heppenstall took four wickets to bowl the visitors out for 153.
Kexborough jumped out of the relegation zone after they bowled bottom club Stocksbridge out for 149 in a six-wicket win. T Niganthan took three wickets then R Burgess made 52.
Promoted Wath 2nd XI removed Sprotbrough 2nd XI for 93 in a five-wicket win. Kelham Bennett took five wickets.
Cawthorne 2nd XI bowled Bradfield out for 80 defending 213. Harry Sullivan made 66 then Charlie Parkin took five wickets.
Penistone stayed in Division Two after a win at Tickhill 2nd XI.
Chris Walmsley made 68 in their 183 then took six wickets to bowl the hosts out for 147.